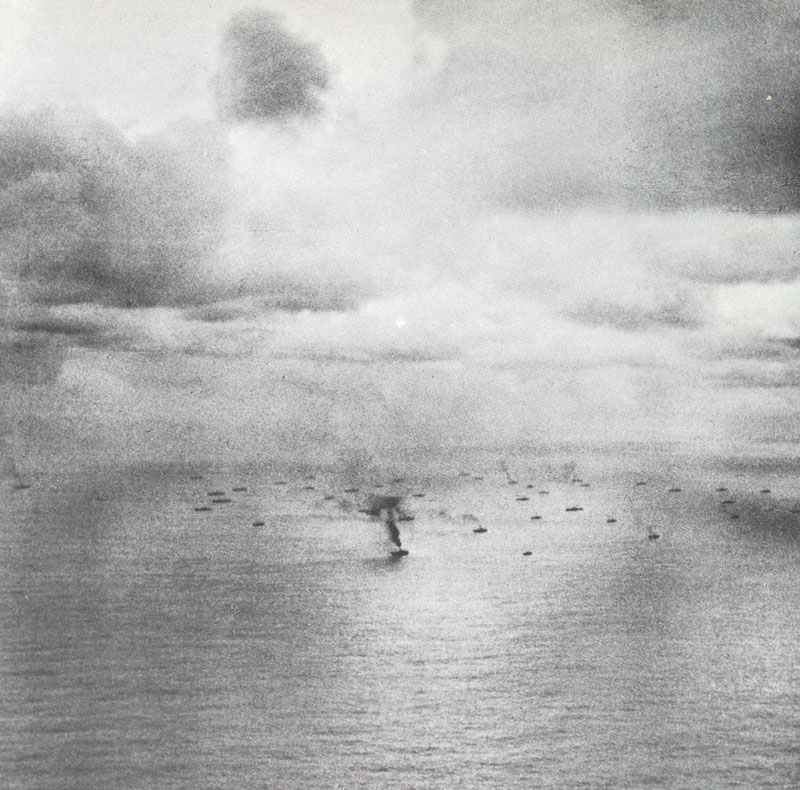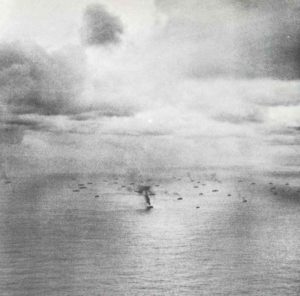 WW2 War Diary for Saturday, March 28, 1942:
Sea War
Arctic – Battle of Arctic Convoy PQ.13: after being scattered by storms, convoy and escort are harried by German bombers, torpedo planes, 6 U-boats and 3 destroyers (March 28-31); 5 merchant ships sunk. Cruiser Trinidad cripples destroyer Z-26 with gunfire, but is then hit by one of her own torpedoes, which circles back, causing serious damage.
Air War
Germany – The Luebeck Raid: 190 RAF bombers attack historic Baltic coastal town, which is largely destroyed by fire (night March 28-29). Hitler orders reprisals against historic British cities (April 14).
Western Europe: RAF daylight raid on Ostend.