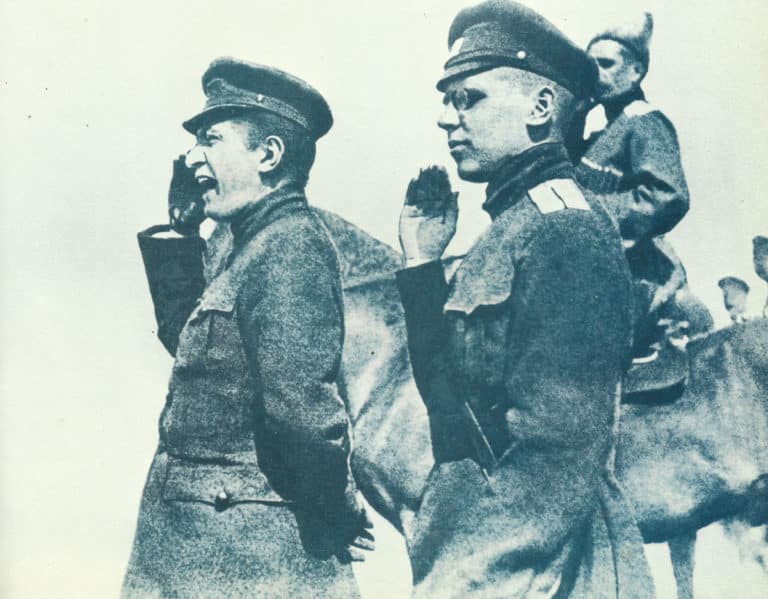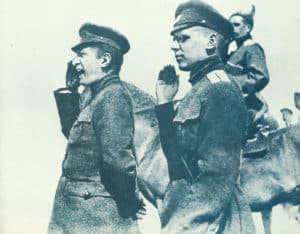 World War One Diary for Sunday, May 20, 1917:
Eastern Front
Russia: Kerensky begins visiting units. Brawl between Russian and Royal Navy armoured car unit at Tiraspol (Bessarabia), 1 killed on each side.
Western Front
Champagne: French take 500 PoWs in Moronvilliers sector (other successes on May 21 and 25).
Artois: BEF Fifth Army actions on Hindenburg Line (­until May 31), British 33rd Division captures whole first line north of Bullecourt.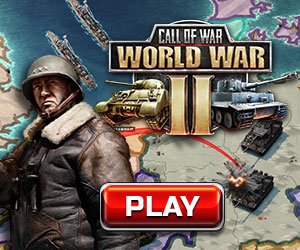 Sea War
Germany: Kaiser finally orders German Navy to regard US warships in blockaded zone as hostile (U-boats told to stay 4 miles off Spanish coast on May 29).
Western Med­iterranean: Italian-built Russian submarine Svyatoi Georgi commissioned at Spezia, sails 5,000 miles (June-September) to join Arctic Ocean Flotilla.
Air War
North Sea – first U-boat thought to be sunk by aircraft: UC-36 by Royal Navy Air Service H12 America flying boat (Flt Sub-Lt Morrish) from Felixstowe, two other attacks during May, also July 24 and 29. But UC-36 actually lost on May 17 or 18 off Isle of Wight, probably to mine.