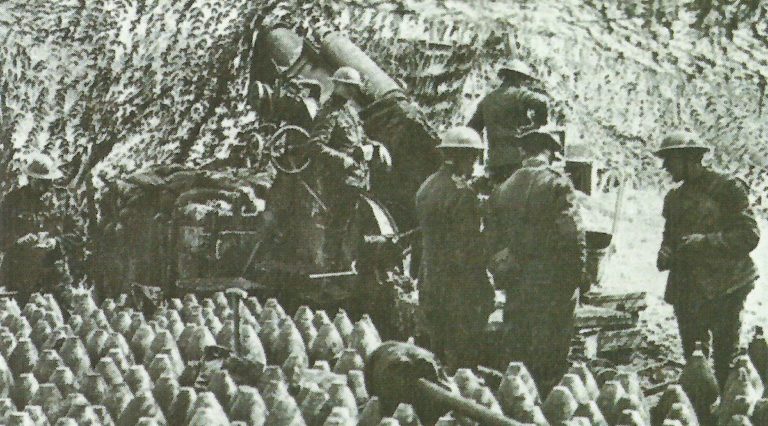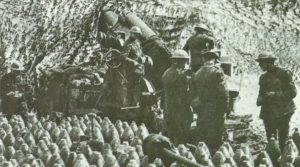 World War One Diary for Monday, May 21, 1917:
Western Front
Artois: British now hold advanced line of Hindenburg Line from Bullecourt to 1 mile east of Arras (with a 2,000-yard gap) and make gains on Fontaine-les-Croisilles.
Flanders: British Messines Ridge bombardment begins with 144,000t of shells brought up since March. 2,250 guns fire 3,258,000 shells until June 7.
Southern Front
Trentino: Italians foil Austrian Tavignolo valley attacks.
Macedonia: At Serb request Sarrail ends Allied spring offensive after 14,000 casualties for minimal gains.
African Fronts
East Africa: Max Wintgens (typhus, captured by Belgian 6th Battalion and allowed to keep sword, May 23) hands over to Lieutenant Naumann 469 German troops with 2 guns and 12 MGs. They cross Central Railway west of Malongwe 2 miles from 4th Nigerian Battalion on May 26.