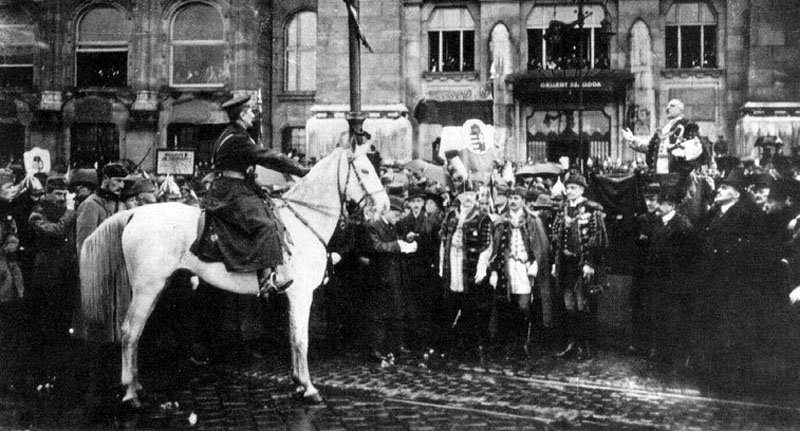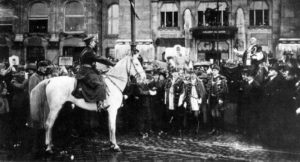 World War One Diary for Thursday, May 29, 1919:
Hungary­: Anti-Soviet rising in southwest suppressed (until June 2). General Szombathelyi joins anti-Soviet government (C-in-C Admiral Horthy) at Arad.
France – Peace Process: 7th Plenary Session receives incomplete draft Austrian Treaty. Allies offer Italy, Brenner Pass frontier better than in 1915 Treaty. German counter­-proposals to Allies include RM 100 billion reparations; Alsace­-Lorraine plebiscite; fixed coal supply to France for Saar's retention; colonies to go to arbitration; occupation armies to leave 6 months after Peace Treaty signed.
Germany­: Naval war losses published.
Russia: Lenin tells Eastern Front commissars 'If before winter we do not take the Urals I consider that the defeat of the Revolution will be inevitable'.
Baltic: Royal Navy submarine L16 misses Soviet destroyer Azard, but Estonian plane damages minesweeper forcing Reds back into Kronstadt.