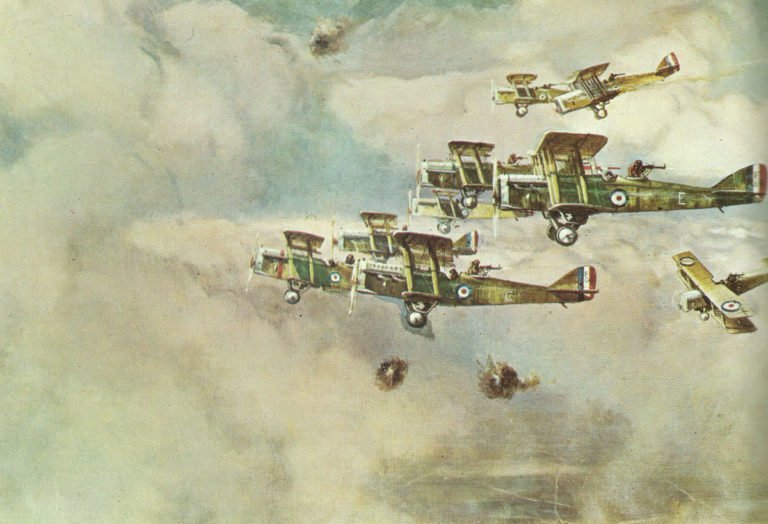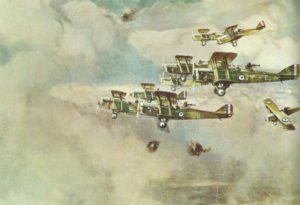 World War One Diary for Friday, May 3, 1918:
Air War
Germany: DH4s of No 55 Squadron seriously damage goods statin rail tracks and rolling stock at Thionville.
Western Front­: RAF claim 36 German aircraft, Germans admit loss of 22 for 33 Allied.
Western Front
Somme: Germans fire 10,000 rounds (15t) mustard gas at US 1st Division opposite Cantigny, 693 gassed (4 deaths).
France: Maj­or-General James W McAndrew AEF (American Expedition Force) Chief of Staff.
Eastern Front
Finland: Whites occupy Kouvola. White ministers meet Mannerheim at Haapamaeki.
Middle East
Palestine: Allenby orders retreat from Es Salt (until May 4); British back over Jordan minus 1,649 casualties but plus 981 PoWs and 29 MGs captured. EEF railway reaches Beersheba.
Georgia: British military mission leaves Tiflis for Vladikavkas.