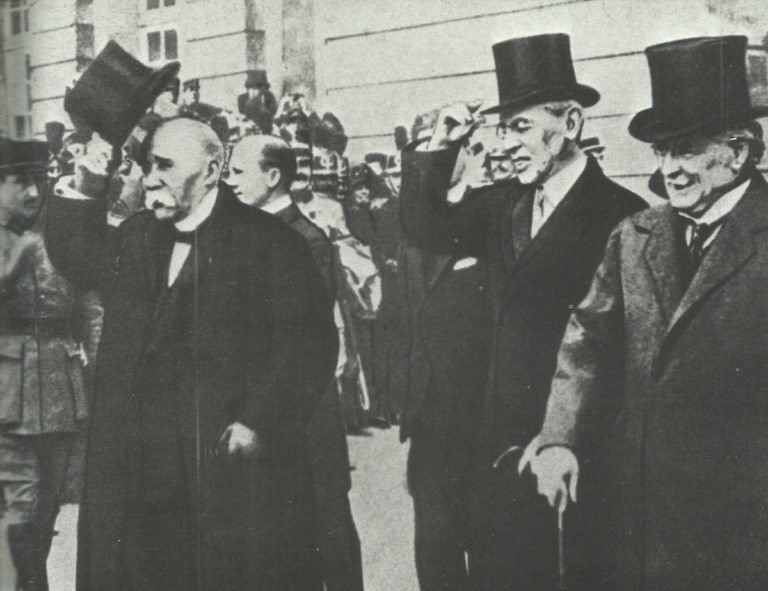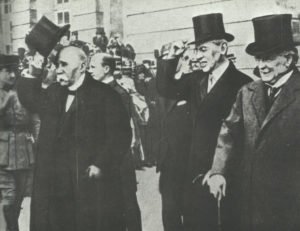 World War One Diary for Tuesday, May 6, 1919:
France – Peace Process: 6th Plenary session approves draft peace treaty; Foch, unhappy with French security guarantees, speaks against. Council of Three dispose of German colonies (Southwest Africa to South Africa, East Africa to Britain) and decides to allow Greeks to occupy Smyrna in Turkey.
Finland: Britain recognizes Finland, and USA does on May 7.
Britain: Food Controller envisages closing Food Ministry by December. British Admiralty announces helium as non-inflammable hydrogen substitute for airship gas.