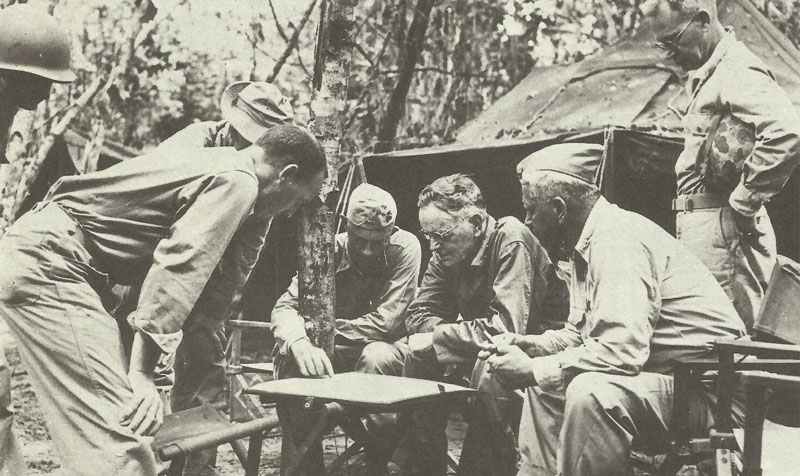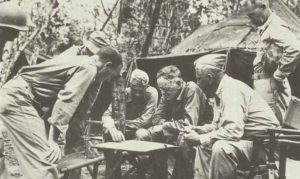 WW2 War Diary for Monday, November 1, 1943:
Sea War
Pacific – Operation Cherry Blossom: AMERICAN MARINES LAND ON BOUGAINVILLE, largest Solomons Island. Warships and carrier planes bombard Buka airfield. Battle of Empress Augusta Bay (night November 1-2): Japanese make unsuccessful attempt to disrupt Bougainville landings, losing cruiser Sendai and a destroyer; US cruiser Montpelier later damaged by bombs.
Atlantic: U-boat U-405 and American destroyer Borie fight epic duel; they collide and hand-to-hand fighting ensues; both sink.
Black Sea: Russians land at Eltigen and Enikale in Kerch Peninsular and establish bridgehead; Russian 18th Army reinforcements landings during following week, but German light naval craft establish blockade and sink 206 Russian craft.
Arctic: British Arctic convoy operations resumed.
Eastern Front
Southern Sector: Russians sever communications of German 17th Army in the Crimea.