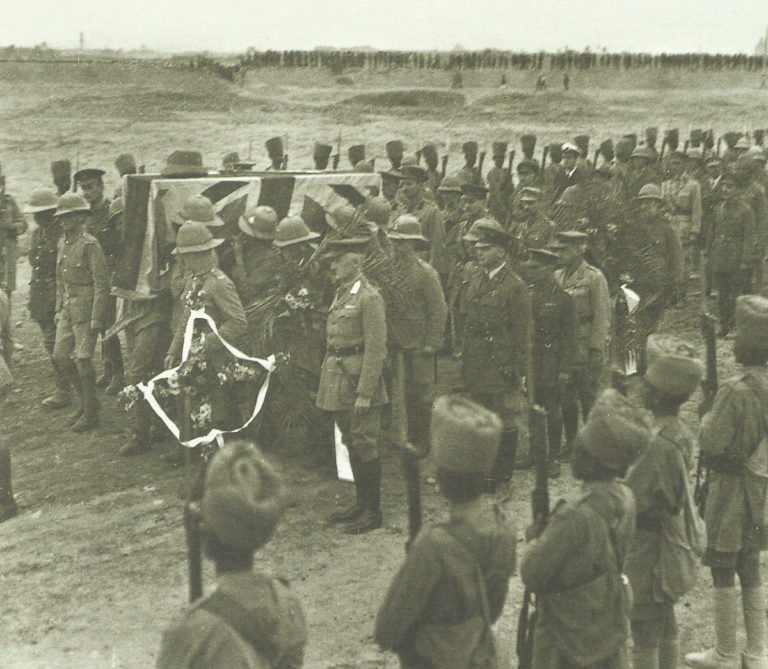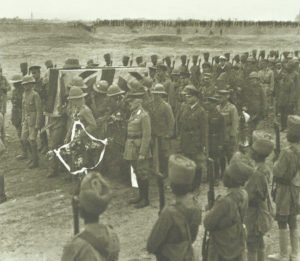 World War One Diary for Sunday, November 18, 1917:
Middle East
Mesopotamia: Death of Maude of cholera in Baghdad, aged 53. Lieutenant-General Marshall succeeds, has 69,500 men and 302 guns near Baghdad (total MEF strength 254,924 soldiers plus 158,428 followers).
Palestine: Allenby resumes operations against Jerusalem until November 24 with 14,500 men and 18 guns vs c.5,900 Turks with 50 guns. British enter Judean Hills as winter rains begin on November 19. Falkenhayn moves headquarter from Jerusalem to Nablus.
Southern Fronts
Italian Front: Krauss' Austrian troops and German Jaeger Division attack Mt Grappa sector until November 22 between rivers Brenta and Piave, take 1,286 PoWs.
Albania: Austrians attack in south and try to cross river Voyusa 12 miles north of Valona, attack Italians on November 22 and force river Osum on night November 25-26.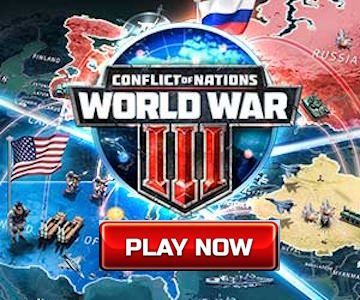 Africa
East Africa: Nigerian troops take the hospital with 959 PoWs and liberate 32 Allied PoWs 18 miles southeast of Chiwata.
Sea War
Mediterranean: U-boat sinks Q­-ship sloop Candytuft (9 killed).
Baltic­: Russian Gulf of Finland mine sinks UC-57.
Britain: Jellicoe memo to War Cabinet '… our naval policy is necessarily governed by the adequacy of our destroyer forces'.
North Sea­: British P57 rams and sinks UC-47 (sank 52 ships worth 65,884t in 1917) off Flamborough Head.