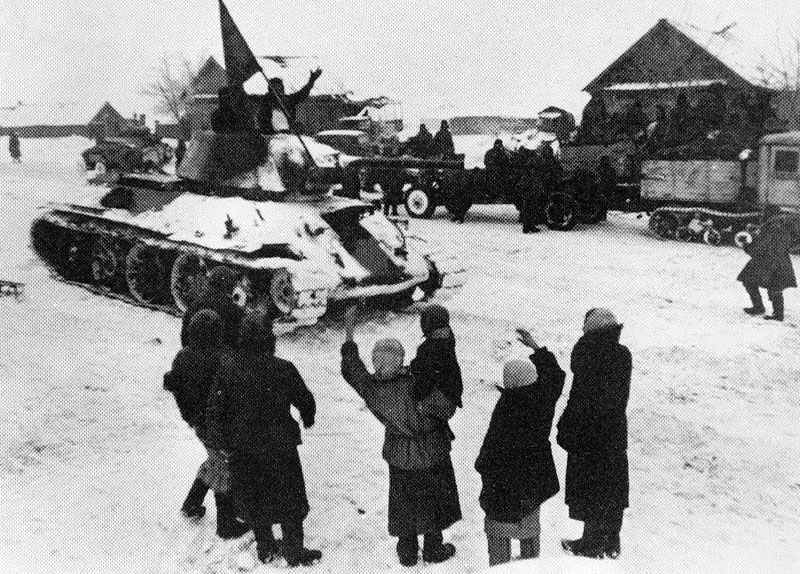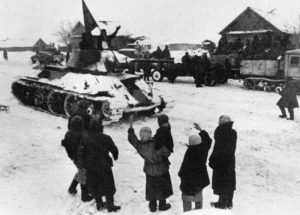 WW2 War Diary for Thursday, November 19, 1942:
Eastern Front
Stalingrad: ZHUKOV LAUNCHES SURPRISE COUNTER-OFFENSIVE AT STALINGRAD (Operation Uranus) employing 3 fronts, totalling 10 armies and 1 tank army (900 tanks) supported by 13,500 guns and mortars and Katyusha rocket launchers and 1,100 aircraft, along a 402-km front.
By November 23, the Russian armoured spearheads have smashed through weak Rumanian armies north and south of Stalingrad and linked up at Kalach, encircling German 6th Army. Red Army Order of the Day: 'The hour of stern and righteous reckoning with the foul enemy, the German Fascists, has struck . . . we must make the enemy's black blood flow in rivers.'
Africa
Tunisia: British paratroops advancing from Souk-el-Arba encounter German troops at Sidi Nsir, southwest of Bizerta.