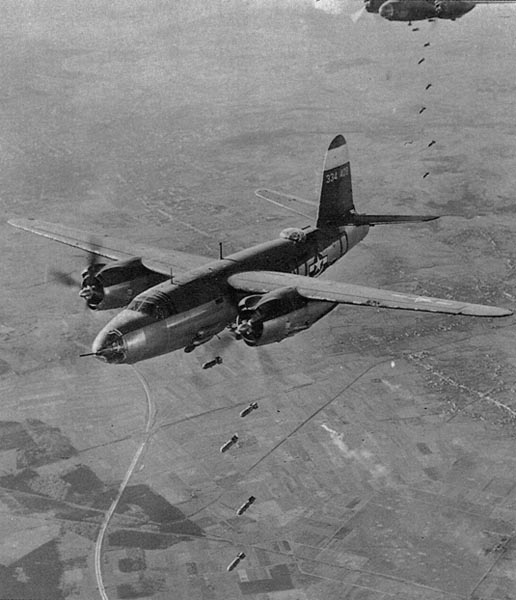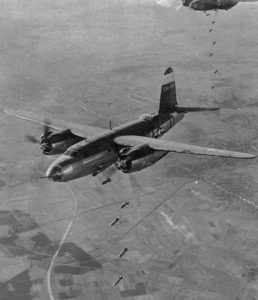 WW2 War Diary for Thursday, November 25, 1943:
Air War
Western Europe: US planes attack 2 airfields near St Orner. RAF light bombers and fighters attack numerous targets in North France. Germany: Halifax night bombers raid Frankfurt and Offenbach; Goethe's house badly damaged (18 aircraft lost in all operations).
Pacific: 14th USAAF destroy 42 Japanese planes on Schinchiku airfield (Formosa).
Far East
China: Japanese enter Changteh, Hunan Province (expel Chinese December 3).
Sea War
Pacific – Battle of Cape St George (night November 25-26): US destroyers annihilate Japanese destroyer squadron carrying reinforcements to Bougainville.