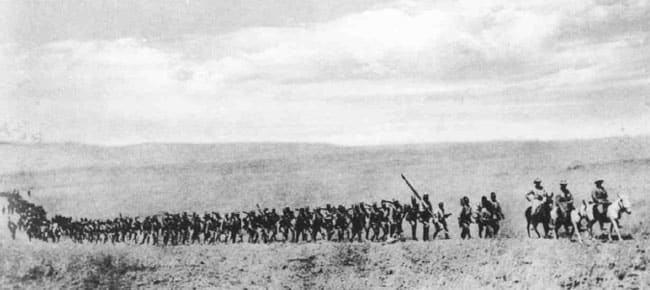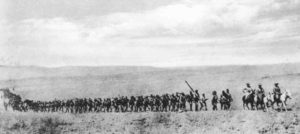 World War One Diary for Thursday, October 19, 1916:
African Fronts
East Africa: Last German post north of Central Railway cleared. Deventer contacts Northey. German attacks in Iringa and river Ruhuje districts.
Eastern Front
Dobruja – Battle of Topraisar­-Cobadinu (until October 21): Mackensen breaks through causing Rumanian retreat astride Russians and takes Tuzla on coast (October 20).
Sea War
Adriatic: Austria's most successful U-boat, U27 (first of class of 8 coastal boats), launched at Pola, commis­sioned February 14, 1917.