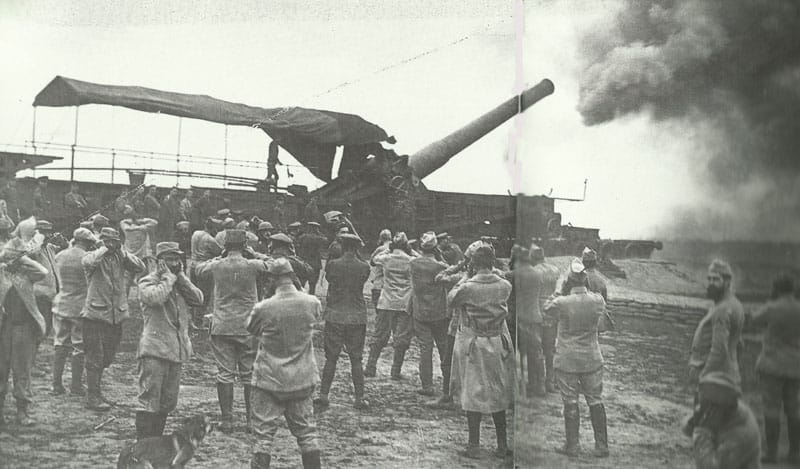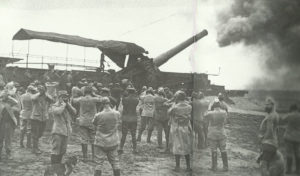 World War One Diary for Friday, October 20, 1916:
Western Front
Verdun: Nivelle commits 603 guns (including two 15.7-in rail guns against forts) and 15,000t of shells to shelling 3 1/2-mile front; they silence all but 100 of c.450 German guns (until October 24) using 530,000 x 75mm and 100,000 x 155mm shells.
Battle of the Somme: Coldest day of battle so far. British repulse heavy counter-attacks on Schwaben and Stuff Redoubts.
Sea War
Black Sea: Battleship Imperatritsa Maria capsizes after internal explosion at Sevastopol.
Neutrals
China: Germany protests to government over French hiring of 30,000 Chinese labourers.
Greece: Government agrees to withdraw half troops at Larissa, puts Army almost on peace footing by October 25.