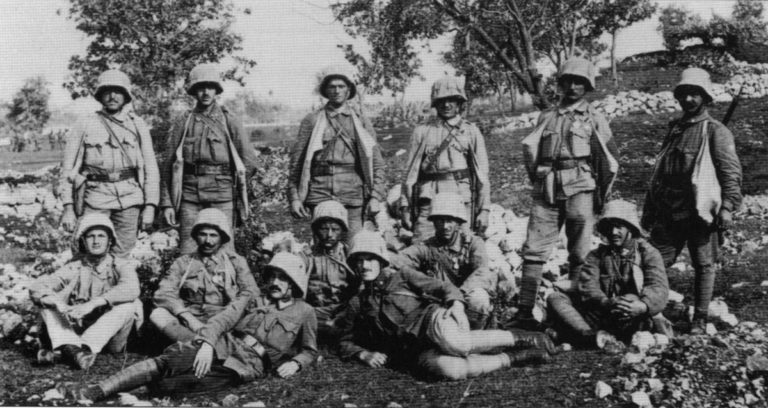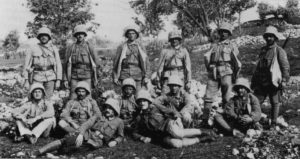 World War One Diary for Monday, October 22, 1917:
Southern Fronts
Dolomites: Italians repulse strong Austro-German attack.
Isonzo: German Fourteenth Army now in start positions. Tapped telephone warns Italians of artillery barrage from 0200 hours on October 24.
Western Front
Flanders: Anglo-French advance astride Ypres-Staden railway on 2 1/2-mile front, 200 PoWs from south end of Houthulst Forest (Germans regain part on October 23, but repulsed on October 24).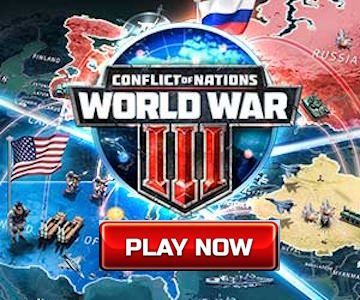 Middle East
Mesopotamia: Falkenhayn orders Turk XVIII Corps (4000­-6000 soldiers) south from Tikrit west of Tigris but soon retreats before General Cobbe on October 23, whom Maude orders on October 28 to attack Turk position 12 miles south of Tikrit.
Air War
Ypres: 2 Sopwith Camel fighters of No 45 Squadron scatter 2 German battalions on Staden-Houthulst road.