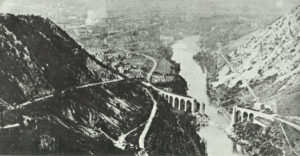 World War One Diary for Monday, October 29, 1917:
Southern Fronts
Isonzo: Below orders Tagliamento bridges' seizure; Italians blow Codroipo bridges prematurely leaving 12,000 men on wrong side, but XXIV Corps holds off pursuit to cross flooding river lower down. Third Army crosses Isonzo. Cadorna issues preliminary orders for retreat to Piave. 3 Italian cavalry brigades charge Austro-German advanced guards west of Udine on October 30. Cadorna communique blames Second Army for collapse.
Sea War
Baltic: German battleship Markgraf mined in Irben Strait, Gulf of Riga. Capital ships subsequently withdrawn back to High Seas Fleet due to mine and British submarine threat (3 battleships attacked).
Eastern Med­iterranean: Anglo-French naval bombard­ment of Gaza resumes (average by 1 cruiser, 4 monitors, 2 gunboats, 2 destroyers).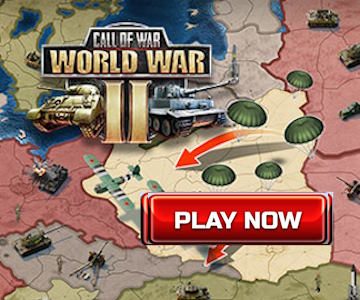 Air War
Britain: 1 of 3 Gotha bombers (2 attack Calais) sent drops 8 bombs between Burnham and Southend. Hit and run raid (11 bombs) against Dover at night October 30-31.
Salonika: 8 German fighters shoot down 2 of 5 Royal Flying Corps aircraft after they bomb Cestovo dump (also bombed on November 5).