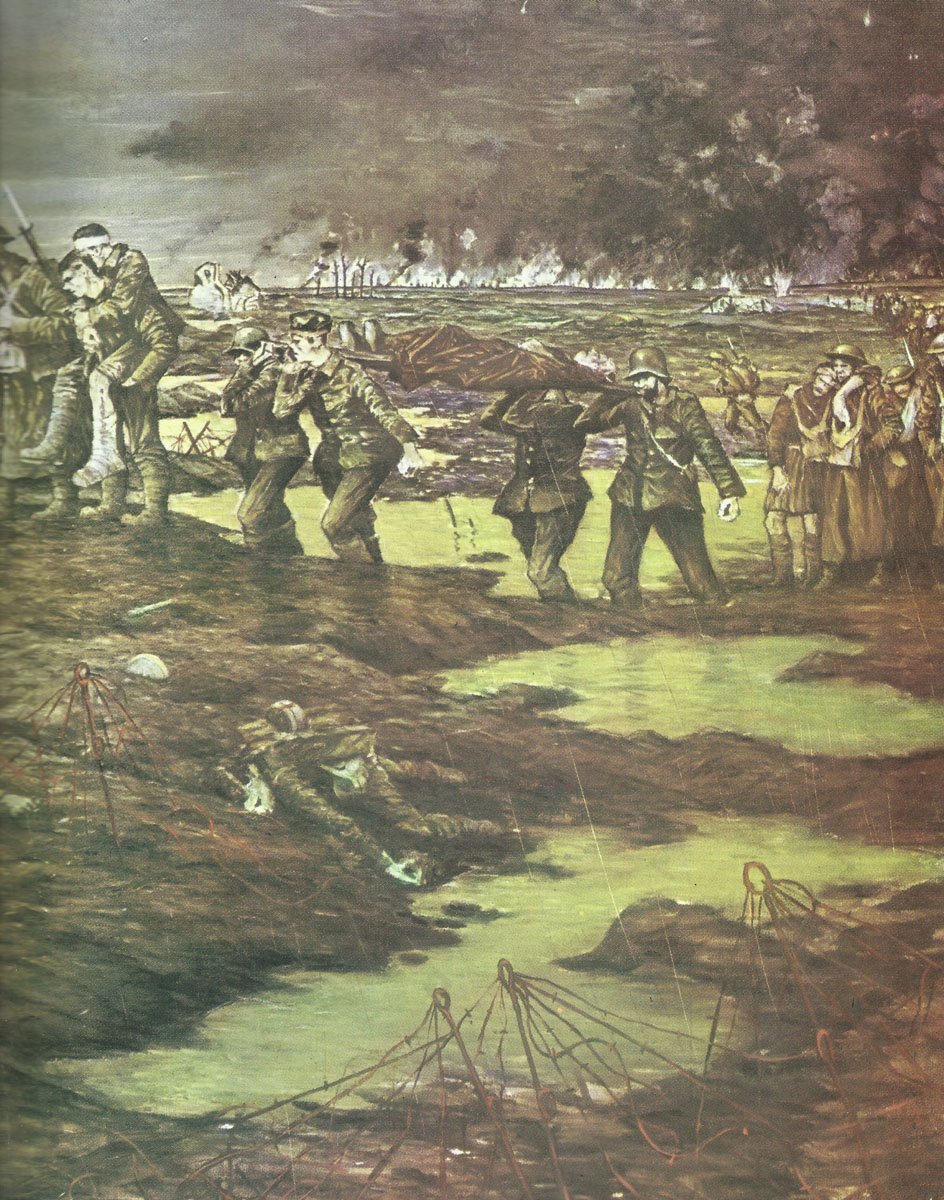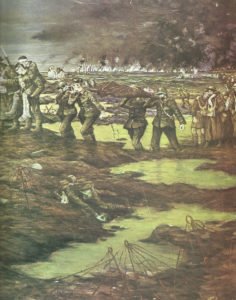 World War One Diary for Thursday, October 4, 1917:
Western Front
Ypres – Battle of Broodseinde: British pre­emptive (without prelim bombardment) attack (including 12 tanks which help capture Poelcapelle) ridge on 8-mile front in drizzle, but gain on average only 700 yards. Heavy German losses compel Ludendorff to modify his latest tactic of packing more infantry into front line. He recommends Fourth Army form a 'advanced zone' of mobile troops in 'No Man's Land' to slow down advancing Allied infantry so as to provide easier targets for artillery. British Second Army reaches crest of Ypres Ridge. Intermittent rain until October 7.
Eastern Front
Baltic Provinces: Germans withdraw 5 divisions from Riga sector to Western Front (­until October 18). German attack 28 miles east-northeast of Riga repulsed on October 7.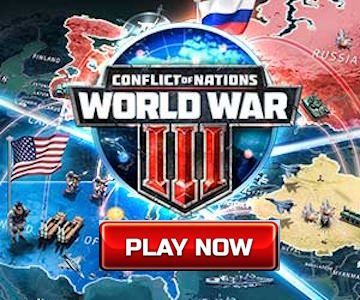 Air War
Ypres: Despite rain, low clouds and high winds Royal Flying Corps manages 17 sorties and 49 with fire calls (similar on October 9).
Adriatic: ­12 Caproni bombers (moved from Milan to heel of Italy on September 25) cross Adriatic, bomb Cattaro U-boat base, torpedo store and seaplane hangars (night October 4-5) in 280-mile round trip.