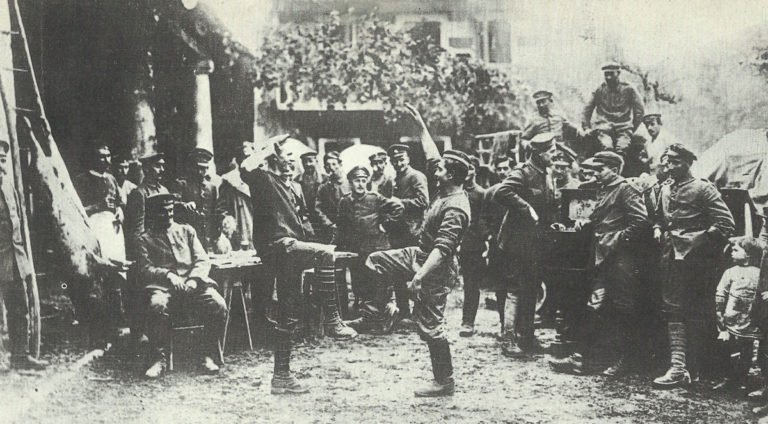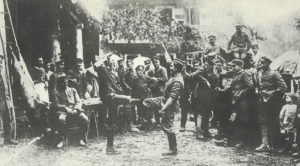 World War One Diary for Saturday, October 6, 1917:
Southern Fronts
Italian Front: Italians have identified 43 Austro-German divisions. Intelligence warns of offensive for October 16-20.
Western Front
USA: Pershing and Bliss promoted first full US generals.
Ypres: British repulse dusk attack on Polygon Wood, take 380 PoWs.
Verdun­: Transient penetration of French trenches at Hill 344.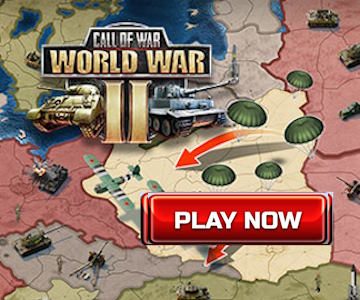 Eastern Front
Bukovina: Heavy fighting 25 miles south of Czernowitz, Russians take 750 PoWs.
Russia: Georgia starts a separate army.
Middle East
Arabia: Lawrence with 150 Arabs blow up Turk supply train north of Maan. Lawrence sees Allenby on October 15 who asks for Arab support of his imminent offensive.