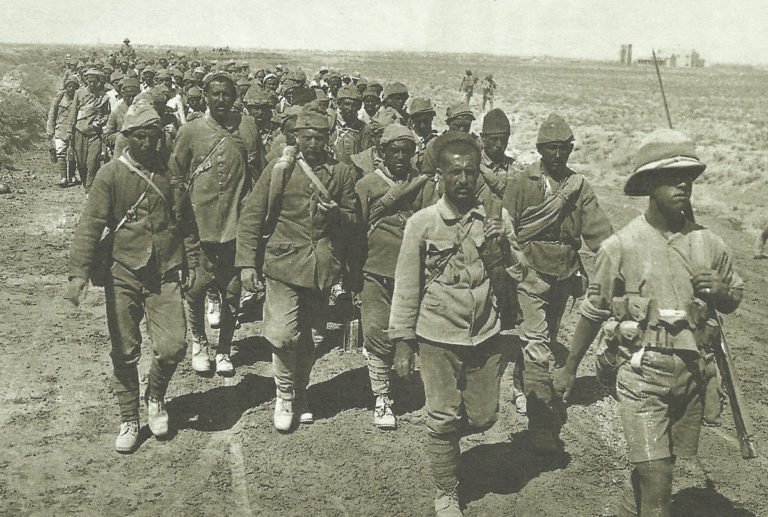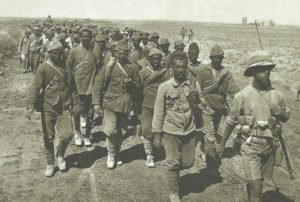 World War One Diary for Friday, September 28, 1917:
Middle East
Mesopotamia – Battle of Ramadi (until September 29): Brooking (995 casualties) annihilates 4,100 Turks with 10 guns (3,456 PoWs), takes 4 small craft on Euphrates.
Africa
East Africa: Linforce (99 casualties) drives Wahle from Mtua (until September 29), 3rd Nigerian battalion loses 110 casualties to Wahle at Nyengedi on September 30. NRFF column 66 miles southwest of Liwale.
Air War
Britain: 2 Giant bombers for first time among 25 German aircraft sent (3 losses), 16 Gotha bombers turn back due to dense low cloud, only 9 manage to scatter bombs over Essex and Kent, 6 crash on return landing.
Ypres: Royal Flying Corps makes 20 bombing raids on a fine day, at least 8 German aircraft shot down.