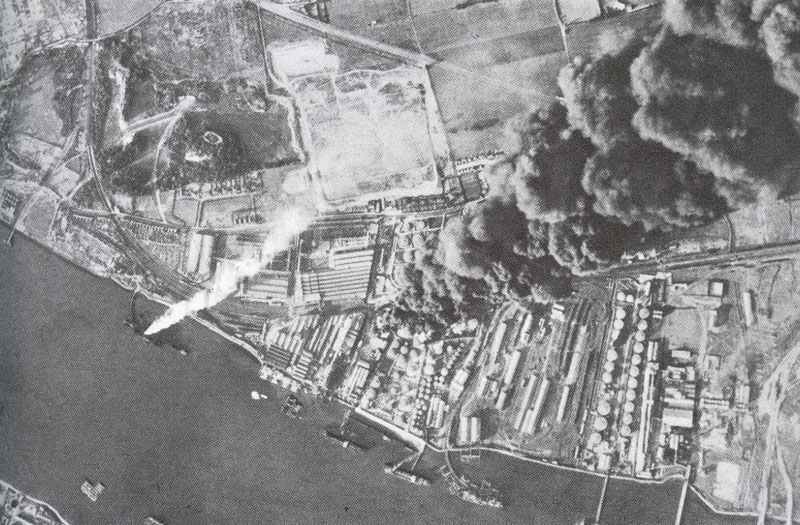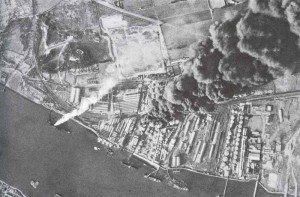 Diary for Monday, September 9, 1940:
Air War
Battle of Britain: RAF foils series of intended raids on London, Thameshaven, Tilbury and aircraft factories.
Losses: German, 23; British, 20.
Bombs jettisoned at many points from Canterbury to Chelsea and Kingston.
Luftwaffe Command staff divides London into two target areas: 'A', East End and Docks; 'B', West London, including power station and 'provision installations'. Daylight raids to be carried out by Luftflotte 2 and night raids by Luftflotte 3.
Night raids on London by 190 aircraft; Somerset House hit. 370 killed, 1,400 injured.
Palestine: Italian bombers (4 lost) raid Tel-Aviv killing 111 people; leaflets dropped on Jaffa promise freedom for Palestinian Arabs.
Neutrals
USA: US Navy orders 7 battleships, 12 aircraft carriers and 191 other warships.