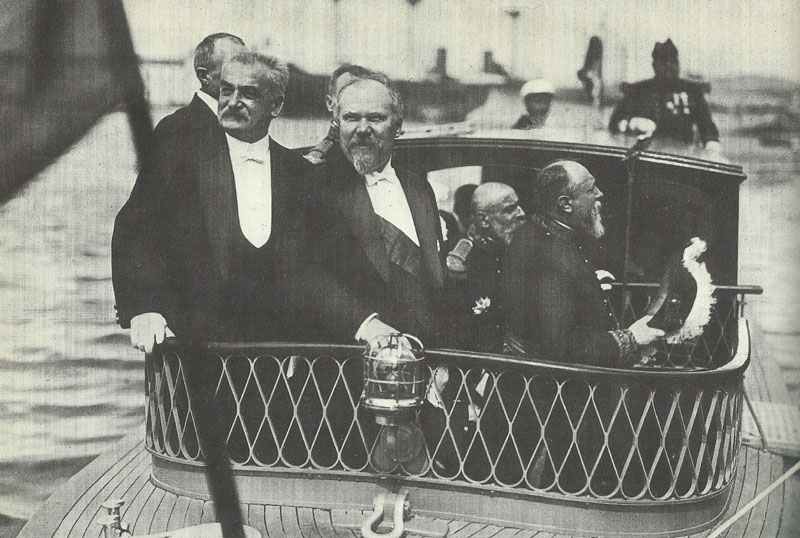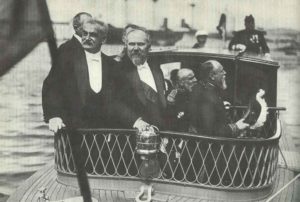 World War One Diary for Sunday, July 12, 1914:
POLITICS: FRANCE
French President Poincare and Prime Minister Vivani embark at Dunkirk for long-arranged state visit to Russia; they sail in the newly completed battleship France.
POLITICS: AUSTRIA
The Austrian ambassador in Berlin urges Austrian Foreign Minister Berchtold to take immediate and resolute action against Serbia.
POLITICS: SERBIA
King Peter's birthday.