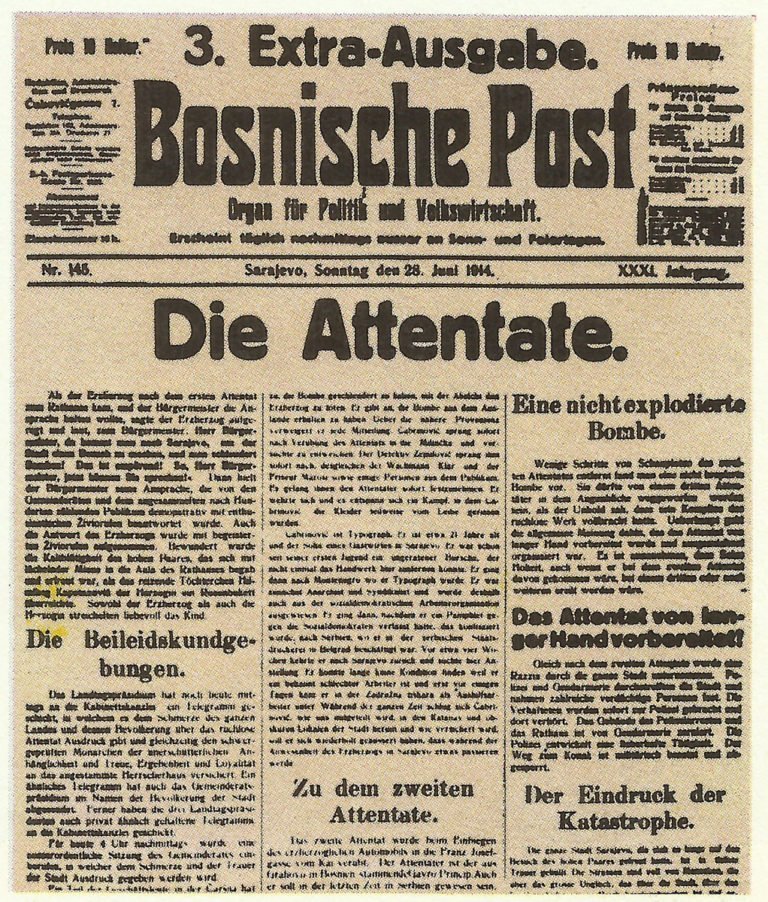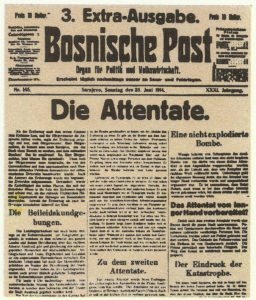 World War One Diary for Sunday, July 19, 1914:
POLITICS: AUSTRIA
Council of Ministers meets secretly at Bertchtold's house and approves ultimatum final text. It is to be delivered at 18:00 on July 23 when French President Poincare leaves Russia.
Press scare over alleged 'Greater Serbia' conspiracy.
POLITICS: BRITAIN
King summons Buckingham Palace conference from July 21-24 on Irish Home Rule.
POLITICS: ALBANIA
Citizens of Valona meet and resolve to ask Great Powers for government by international commission.