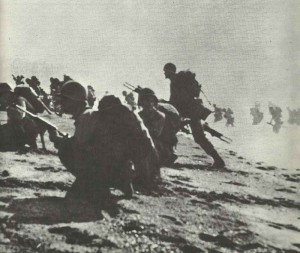 WW2 War Diary for Friday, July 21, 1944:
Sea War Pacific
AMERICANS LAND ON GUAM (Mariana Islands).
Home Front Germany
Himmler appointed commander of Home Army; Guderian, COGS.
Von Stülpnagel, anti-Nazi commander in Paris, commits suicide.
Home Front Russia
Moscow-based Union of Polish Patriots renamed Polish Committee of National Liberation (officially recognized as the 'legitimate' Polish Government, August 15).