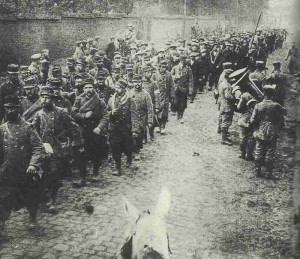 War Diary of World War One for Thursday, November 12, 1914:
Western Front
Flanders: German official communiqué for November 11 claims: 'In the neighborhood east of Ypres our troops advanced further. A total of more than 700 French were taken . . . and Hill 60'. No mention made of supreme effort hurled against BEF, nor of any Prussian Guard attack.
Brigade-General FitzClarence, VC, killed leading night counter-attack against Prussian Guard, east of Nonne Boschen and Glencorse Wood, nicknamed 'GOC Menin Road' by his men.
Eastern Front
Grand Duke Nicholas orders invasion for November 14.
East Prussia: ­Russians enter Johannisburg south of Masurian Lakes.
Poland: ­Lechitski's Ninth Army occupies Miechow near Cracow. Tsar inspects Ivangorod fortress.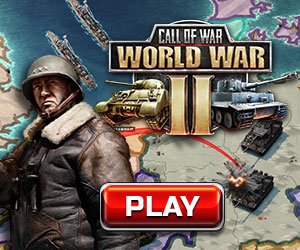 Southern Fronts
Serbia: Putnik orders retreat to river Kolubara line (entrenched since early August).
Herzegovina: Austrians beat Montenegrin at Grahovo on border.
African Fronts
South Africa: Botha's 6000 men surprise and rout De Wet's 3500 rebels (600 casualties including 22 killed) in Mushroom Valley 60 miles (ca. 97 km) northeast of Bloemfontein and 18 miles (ca. 29 km) southeast of Winburg.
Politics
Britain: Foreign minister Grey informs Russia that Bosporus Straits and Constantinople will be hers.
Norway, Sweden, Denmark: all 3 Scandinavian neutrals agree on protest notes against Allied blockade.
Holland: Government protests against London Declaration changes.