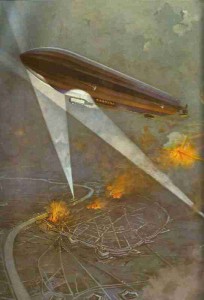 War Diary of World War One for Saturday, October 3, 1914:
Western Front
Flanders: Germans briefly occupy Ypres. Landwehr enters Tournai.
Belgium: Antwerp outer defenses now in German hands. Foreign legations leave. Churchill arrives from London with promise of 'possibility of Franco-British relieving army' if Antwerp inner defenses can hold out 3 days. British 7th Division will be dispatched immediately to Ghent, 3 naval brigades with 10 heavy guns sent to Antwerp.
Eastern Front
Carpathians: Russians take Maramaros-Sziget in north Hungary, but retaken by Austrians on October 7.
Neutrals
USA: Turk Ambassador Rustem Bey leaves after criticizing Filipino and negro treatment.
Home Fronts
Canada: 1st CEF sails in 31 ships for Britain.