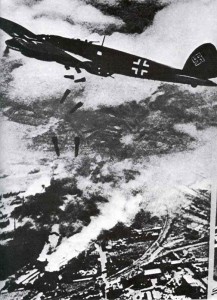 WW2 War Diary for Sunday, September 10, 1939:
Poland
Polish general retreat to 'strong defensive positions' in south-east Poland ordered.
15 air raids on Warsaw. Germans broadcast false news bulletin, announcing the 'fall' of the capital, on same wavelength as Radio Warsaw.
Politics
CANADA DECLARES WAR ON GERMANY.
Sea War
British submarine Triton torpedoes sister submarine Oxley by mistake in North Sea (only 2 survivors).