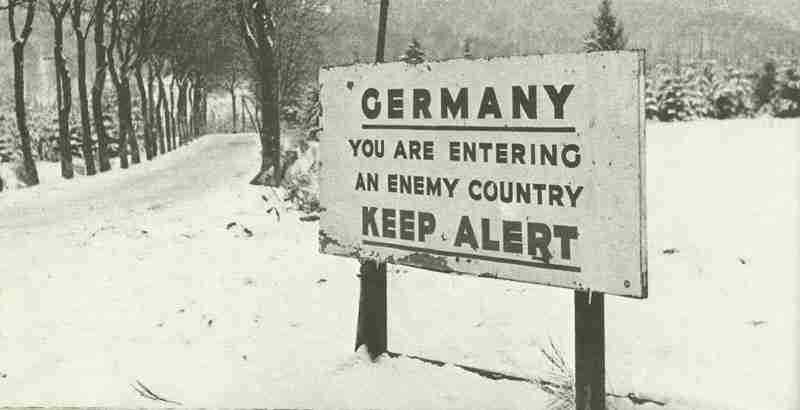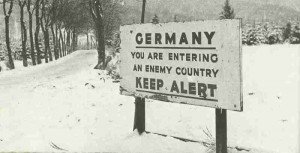 WW2 War Diary for Monday, September 11, 1944:
Western Front
US 1st ARMY CROSSES GERMAN BORDER north of Trier. French capture Dijon.
Politics
SECOND QUEBEC CONFERENCE ('Octagon'): CCS agree that Mountbatten should reconquer Burma as quickly as possible (by March 1945); agreement on occupation policy in Germany; Japan to be invaded October-December 1945 (conference ends September 16).