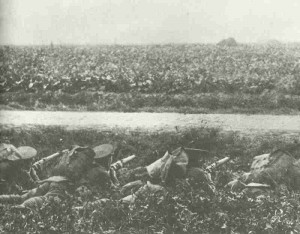 War Diary of World War One for Friday, September 18, 1914:
Western Front
Aisne: Joffre orders Maunoury to halt at Soissons­-Bailly, pending formation of new Second Army (Castelnau) northwest of Noyon. ALLIED ADVANCE STALLS, BEF under heavy pressure at Troyan and French Fifth Army at Reims. GERMAN BOM­BARDMENT OF REIMS: Cathedral 'intensive practice hate' shoots (until October 1918).
Eastern Front
Hindenburg C-in-C German armies on the Eastern Front. Ludendorff meets Conrad (Austrian Chief of Staff) after Falkenhayn orders Hindenburg to help Austrians the day before.
Far East
Tsingtao: ­Japanese land unopposed at Laoshan Bay 30 miles (ca. 48 km) east of the port.
African Fronts
Southwest Africa: 1,824 South African troops (Colonel Beves) occupy evacuated Lüderitz Bay port.
Sea War
Adriatic: French Naval (Grellier) Mission lands c. 140 men with 6 guns at Antivari, Montenegro.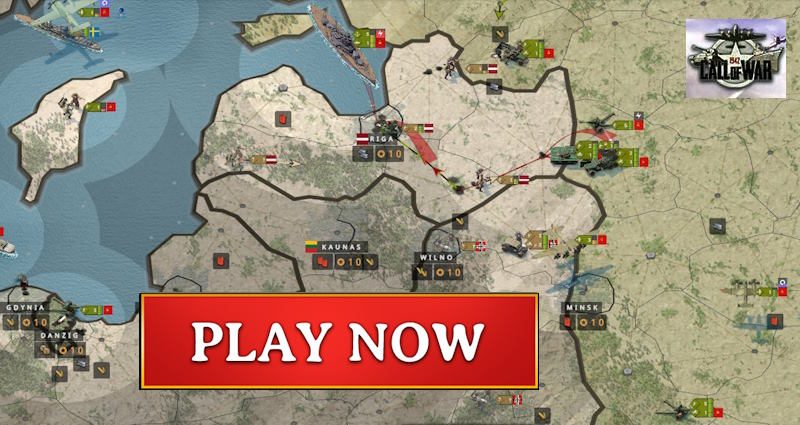 Home Fronts
Britain: Parliament prorogued after postwar Irish Home Rule bill receives royal assent. Asquith recruiting speech in Edinburgh (following in Dublin on September 25).
France­: Education Minister asks all teachers to keep local war records.