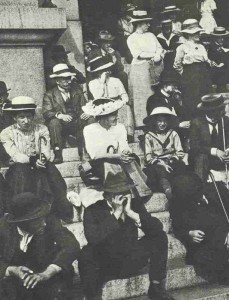 World War One Diary for Saturday, August 1, 1914:
POLITICS: GERMANY
GERMANY DECLARES WAR ON RUSSIA at 1910 hours after Russia has ignored ultimatum. ORDERING OF MOBILIZATION of men aged 20 to 45 years at 1700 hours.
Kaiser signs declaration, Chancellor Bethmann says 'if the iron dice roll, Gold help us'. SPD party majority back the war rather than general strike. The Kaiser discovers just now mobilization cannot be confined to Eastern Front, only nearly all to the West (!).
Prussian Law of Siege puts Empire under 24 army corps districts.
2 U-boat flotillas with 20 boats assemble off Helgoland. German High Seas Fleet concentrated in Jade anchorage and 2nd and 3rd Battle Squadrons join Fleet from Kiel. Mobilization order at 2000 hours.
In the Mediterranean battlecruiser 'Goeben' and light cruiser 'Breslau' rendezvous at Brindisi.
WESTERN FRONT
German 69th Infantry Regiment coy (16th Division) invades Luxembourg prematurely at 1700 to take rail/telegraph junction as Kaiser cables for no frontier crossing. Moltke countermanded order at midnight.
POLITICS: RUSSIA
Tsar wires to King George V that Russia had to mobilize for Serbia, but Germany had declared war although he had promised the Kaiser not to move troops during talks (!).
EASTERN FRONT
Oddly enough, immediately around of the time of the German declaration of war at 1900 hours, which is from next day, Russian cavalry units invade East Prussia.
POLITICS: BELGIUM
The government proclaims that it will maintain its armed neutrality in any con­flict, a position guaranteed by Britain and France.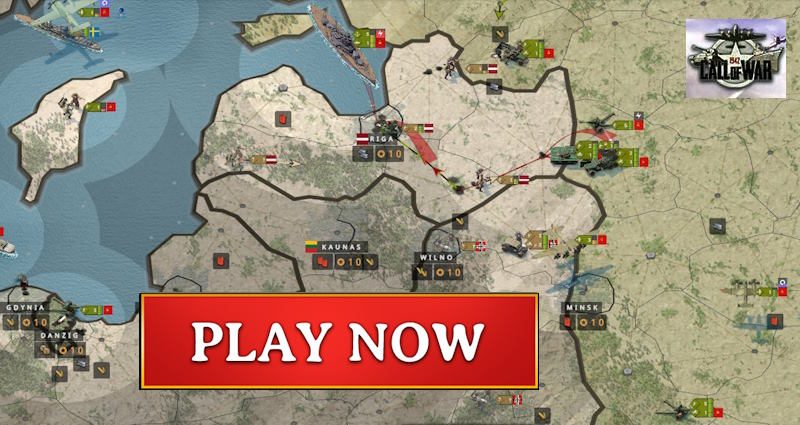 POLITICS: FRANCE
President Raymond Poincare agrees to issue a general mobilization order.
Aeronautique Militaire requisitions 50 Morane-Saulnier two-seater 'Parasol' monoplanes ordered by Turkey.
POLITICS: BRITAIN
Foreign Minister Grey protests against British ships' detention at Hamburg, but Cabinet dies not agree to BEF dispatch. Grey asks Germany not to attack France if she remains neutral. Bank rate in Britain raised to 10%, highest in Bank of England history.
British Mediterranean Fleet concentrated at Malta.
Britain requisitions new Turkish battleships 'Sultan Osman I' and 'Reshadieh', renamed 'Agincourt' and 'Erin' (£3 m paid by Turkey, £600,000 to pay).
POLITICS: AUSTRIA
Austria appears conciliatory towards Britain.
CoS Conrad writes Italian CoS Cadorna asking when Italian troops will be ready for Galicia.
POLITICS: ITALY
War profits tax. Cereal, sugar and cattle exports banned.
NEUTRALS: DENMARK
Denmark declares neutrality and mobilizes emergency army.
NEUTRALS: NORWAY
Norway declares neutrality and mobilizes navy next day.
NEUTRALS: NETHERLANDS
Holland mobilize.
NEUTRALS: SWITZERLAND
Switzerland mobilize.