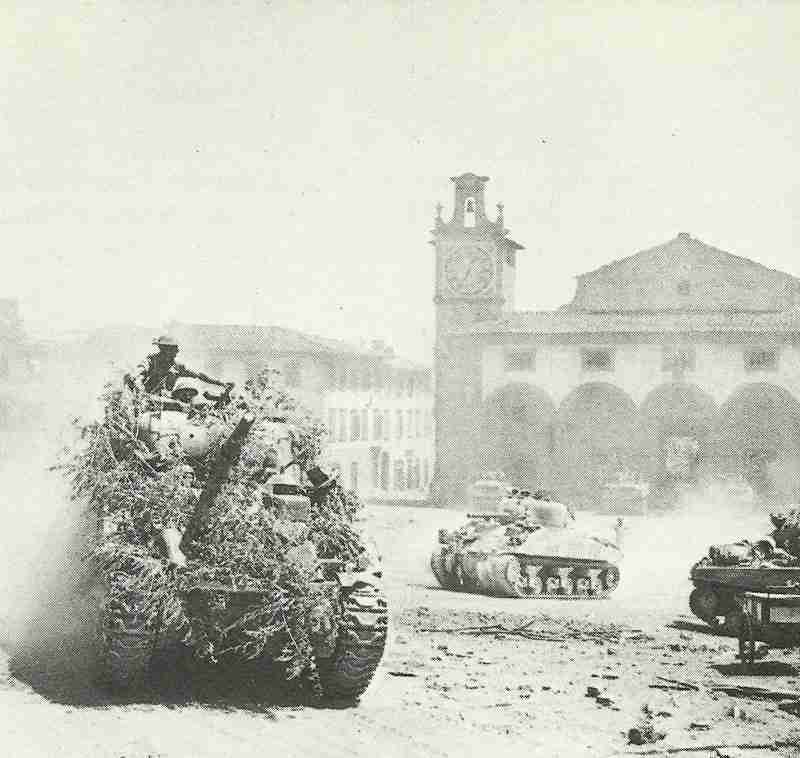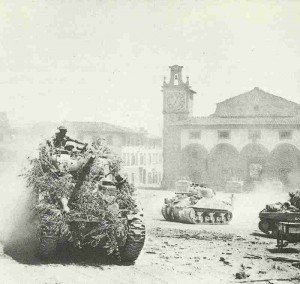 WW2 War Diary for Tuesday, August 22, 1944:
WESTERN FRONT
Americans capture Sens, southeast of Paris.
ITALY
Polish and Italian Co-Belligerent forces of British Eight Army reach Metauro river, 48 km south of Rimini.
OCCUPIED FRANCE
FFI now control all public buildings in Paris.
SEA WAR
British escort carrier Nabob torpedoed by U-boat U-354 off north Norway. Her Avenger planes take off from sloping deck and prevent U-354 from delivering coup de grace (Nabob towed to safety).