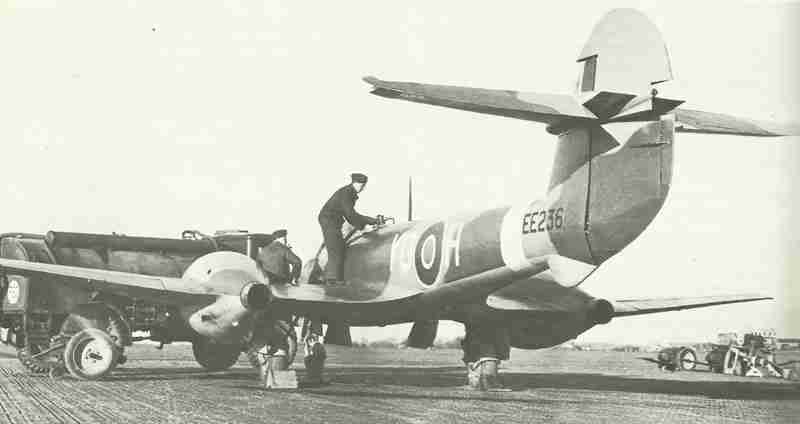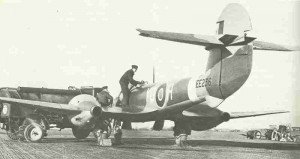 WW2 War Diary for Friday, August 4, 1944:
WESTERN FRONT
British 2nd Army tanks reach Villers Bocage, for second time since 'D-Day'.
AIR WAR
Gloster Meteor jet fighter in combat debut against V-1s.
ITALY
South African units of British 8th Army reach outskirts of Florence.
HOME FRONT: FINLAND
President Ryti resigns; Mannerheim takes over and forms 'peace' government.
HOME FRONT: USA
XP-47J Thunderbolt experi­mental fighter aircraft attains 811 km/hour in level flight.
SEA WAR
German E-boats fire T3D Dackel ('Dachshund') long-range torpedoes at shipping in Seine Bay (on 5 nights in August); only 2 ships hit.