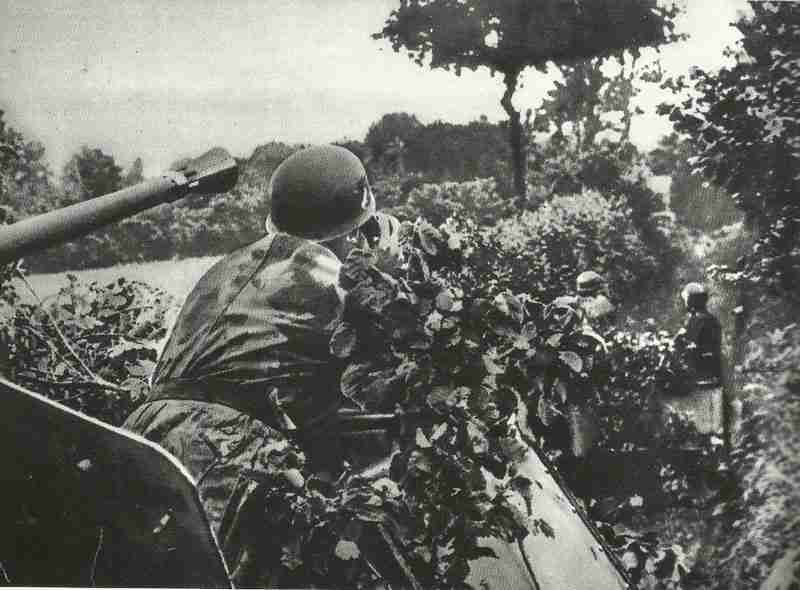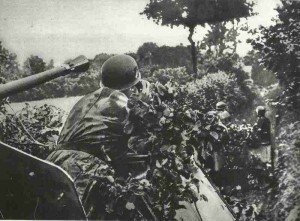 WW2 War Diary for Monday, Augfust 7, 1944:
WESTERN FRONT
Panzers counter-attacking east of Avranches are decimated by Allied bombers and rocket-firing Typhoons; but Germans continue attacking. Canadian 1st Army (including Polish 1st Armored Division) attacks south of Caen, supported by 1,000 RAF bombers. 9th US Army encircles Brest, Lorient and St Nazaire (August 7-13).
OCCUPIED FRANCE
Resistance destroys 19 transport aircraft at SNCAC factory, Bourges.