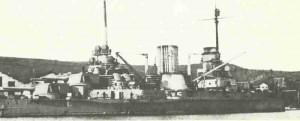 World War One Diary for Friday, August 7, 1914:
SEA WAR
Mediterranean: German Vice Admiral Wilhelm von Souchon, pursued by Vice Admiral Sir A. Berkeley-Milne's two British battlecruisers, continues to lead his two warships, the 'Goeben' and 'Breslau', through the Mediterranean. Cruiser 'Gloucester' ­briefly engages 'Bresau' then receives Troubridge's order to abandon chase at Cape Matapan. Austrian Fleet (6 battleships, 2 cruisers, 19 destroyers and torpedo boats) sails from Pola to cover 'Goeben' in Austrian territorial waters and returns to port on August 8, while 2 cruisers shell Antivari in Montenegro. Southwest of Greece German Vice Admiral Souchon maneuvers to avoid a squadron of British cruisers led by Rear Admiral E. C. Troubridge, which has been sent to block his route to Constantinople, the Turkish capital.
Channel: British Channel (ex-Second) Fleet (Burney) constituted at Portland with 15 Pre-Dreadnoughts and 5 cruisers.
North Sea: Norwegian steamer 'Tysia' mined and sunk at Scheldt entrance (3 die).
WESTERN FRONT
France: The advance guard of the 100,000­ strong British Expeditionary Force reaches France. The arrival of this army is completed over the following few weeks and the force takes up a position in the southeast corner of Belgium, around the town of Mons. Field Marshal Sir John French is named as its commander.
Belgium: Liege city occupied by Germans. Ludendorff forces old citadel's surrender.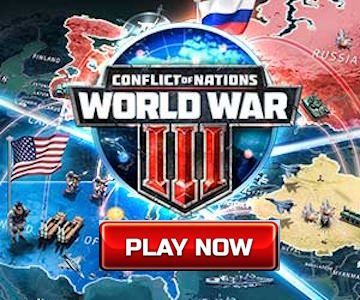 POLITICS
Japan: The government decides to take part in war.
Spain, Haiti: both declare their neutrality.
Portugal: The government proclaims loyality to British alliance.
SOUTHERN FRONTS
Serbia: Serb concentration complete after 11 days. Montenegrin forces raid Artovatz and Klobuchi (until August 11) but 3rd Austrian Mountain Brigade and 47th Division repel them. Serbs check Austrian advance from Visegrad (in Bosnia).
AFRICAN FRONTS
Togo: Anglo-French invasion. 2 British coys occupy Lome (August 9) from Gold Coast. 478 French soldiers with 2 guns cross border from Dahomey.
HOME FRONT
Germany: Kaiser proclamation 'In the midst of perfect peace, enemies surprise us … we shall resist to the last breath of man and horse'. Call up of 900,000 Ersatz reserves begins.
Austria-Hungary: Lenin arrested near Cracow, released on August 19.