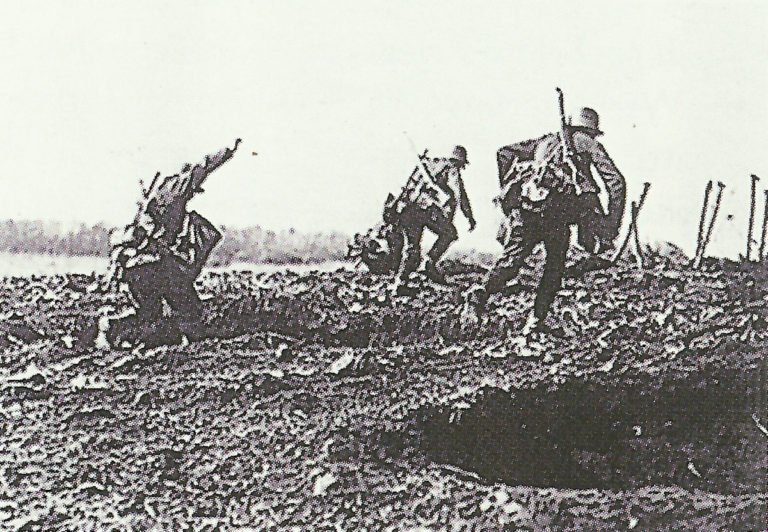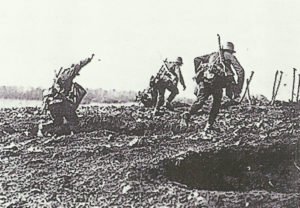 World War One Diary for Wednesday, April 10, 1918:
Western Front
Flanders: Germans recapture Messines Ridge. BEF evacuate Armentieres after 8 German Fourth Army divisions attack on 6-mile front, but British retain Lys line.
Eastern Front
Baltic States: Estonian Riga assembly refuses union with Germany but Kaiser consents on April 21.
Southern Russia­: Germans take Kherson and Belgorod, northeast of Kharkov. Don Cossack Rising under Esaul Fetisov.
Sea War
Eastern Atlantic: U-boat shells Monrovia, Liberia destroying radio station (4 killed) and armed steamer.
Adriatic: 8 Franco­-Italian destroyers, escorting 3 Italian battleships, move from Brindisi to Taranto, lose 2 of their number in night collisions.