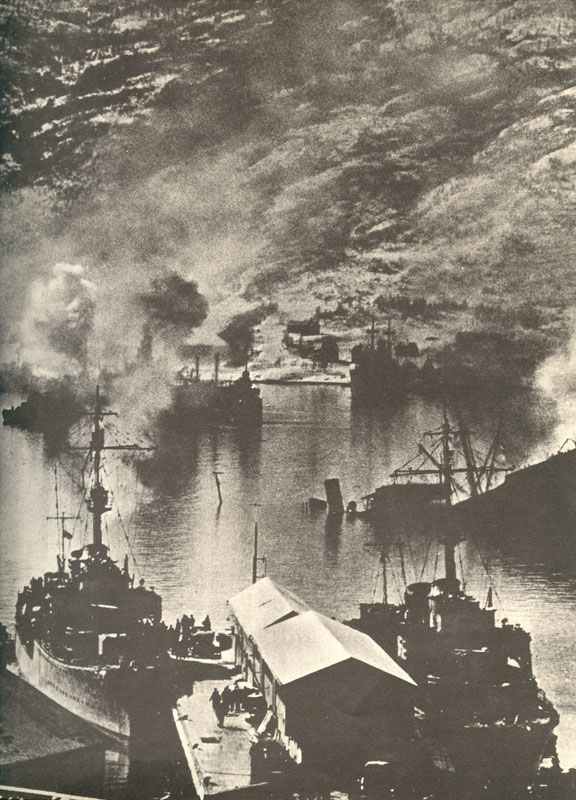 Diary for Wednesday, April 10, 1940:
Sea War
FIRST BATTLE OF NARVIK. 5 British destroyers engage 10 German destroyers and shore batteries in Ofot Fjord, west of Narvik. Destroyers Hardy, Hunter (British), Wilhelm Heidkamp and Anton Schmitt (German) lost. Captain Warburton-Lee (OC British destroyers) and Commodore Bonte (OC German destroyers) killed. Eight German merchant ships and ammunition carrier Rauenfels, also sunk.
British sub Thistle sunk by German sub U 4 off Stavanger.
Air War
15 Blackburn Skua dive-bombers of British Fleet Air Arm sank cruiser Königsberg at Bergen, first major warship to be sunk by dive-bombing.
German aircraft (4 lost) raid Scapa Flow.
Neutrals
Iceland: Icelandic Parliament (the Althing) severs constitutional links with Denmark and declares that Icelandic government will conduct its own affairs.