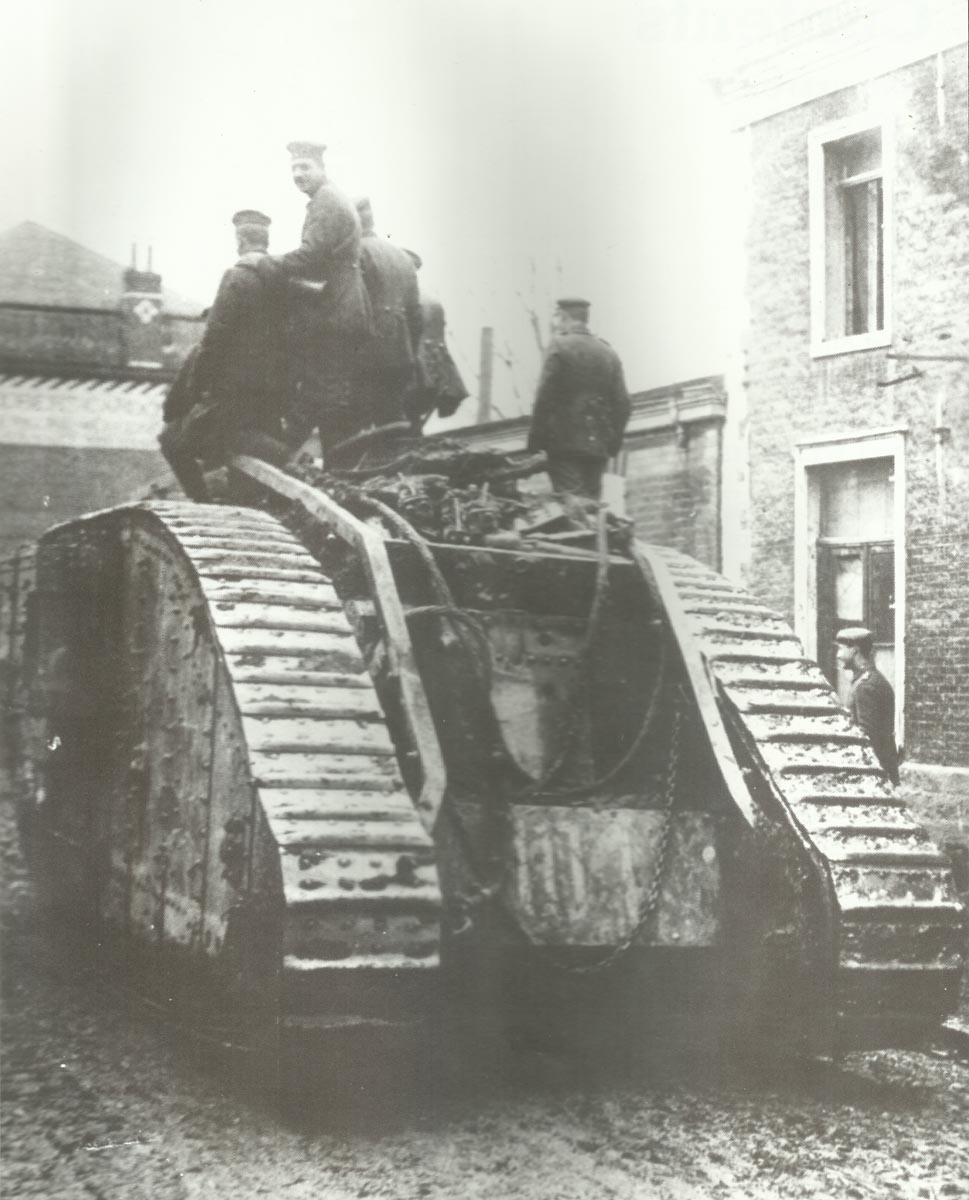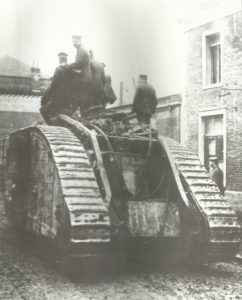 World War One Diary for Thursday, April 11, 1918:
Western Front
Flanders: Armentieres falls to Germans and they take Merville. British 25th Division loses Hill 63. Haig's 'Backs to the Wall' Order of the Day: '… there is no other course than to fight it out … with our backs to the wall … each one of us must fight on to the end.' Germans claim 20,000 PoWs.
Middle East
Palestine: 4,000 Turks (48th Division) with c.40 guns fail to retake Ghoraniyeh Jordan bridge­ heads vs 4,500 Anzacs and Camel Brigade with 33 guns, lose over 472 casualties for 100 defenders.
Hejaz Railway: Arab regulars storm stations north and south of Maan and hill to southwest until April 13, take but fail to hold Maan Station on April 16; 327 PoWs and 3 MGs taken.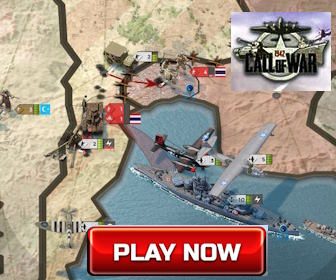 Sea War
Mediterranean: Marseilles-bound British transport Kingstonian (9 lives lost) sunk by U-boat.
North Sea: Dover Patrol shells Ostend and its aircraft bomb Zeebrugge. Dover Barrage claims coastal submarine UB-33 and UB-55 (April 22).
Baltic: German dreadnoughts Westfalen and Posen arrive off Helsinki from Reval, but sister ship Rheinland crippled by rocks off Lagskar (600t including all guns removed before refloated for return to Kiel but not repaired).
Air War
Western Front: US I Corps Observation Squadron flies first mission over German lines. 94th Aero Pursuit Squadrons first successful patrol destroys 2 German aircraft on April 14, pilots PoWs.
France: Single Gotha bomber drops 1,543 lb bomb on Paris (99 casualties).
Occupied Belgium: Only 4 of 7 Handley Pages bomb near Zeebrugge area (2 lost).