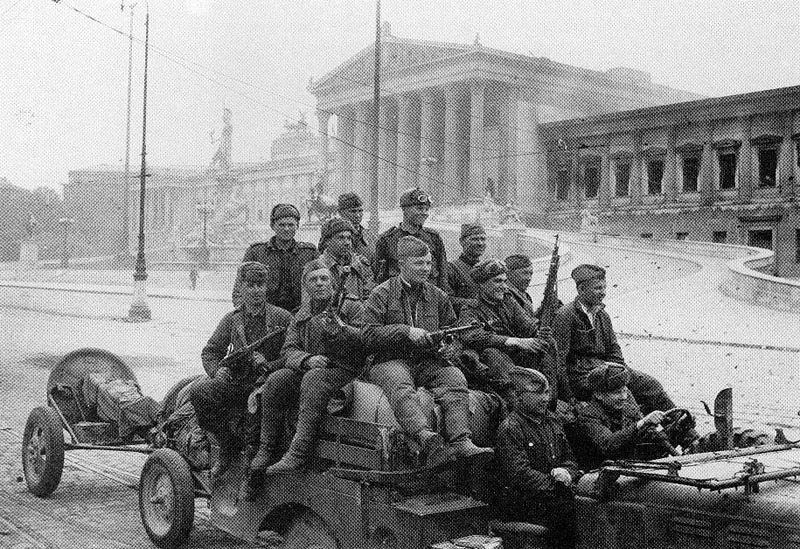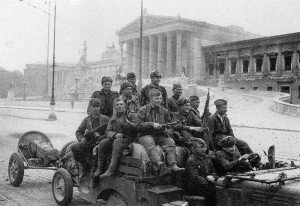 Diary for Saturday, April 13, 1945:
Russian Front
Austria: VIENNA CAPTURED by Tolbukhin's 3rd Ukrainian Front.
Western Front
Patton captures Jena.
Air War
Pacific: 327 B-29 Superfortress bombers destroy arms manufacturing district of Tokyo with 2,139 t. IB's (night April 13-14).
Italy
NZ troops capture Massa Lombarda, southwest of Lake Comacchio.
Politics
Chile declares war on Japan.