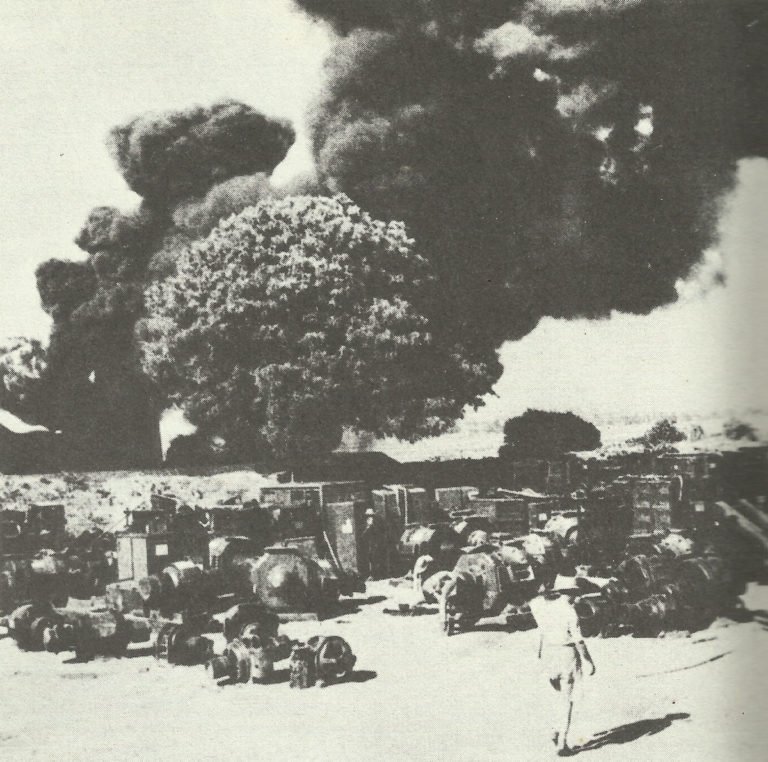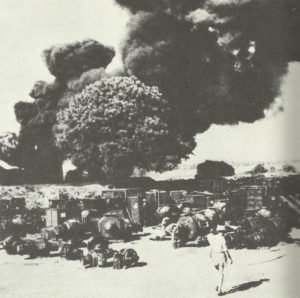 WW2 War Diary for Friday, April 17, 1942:
Southeast Asia
Burma: Retreating British set fire to Yenangyaung oilfields.
Occupied Territories
France: General Henri Giraud, ex-CO French 9th Army, escapes from Konigstein Castle, near Dresden, by climbing down 46-m-long 'home-made' rope. He disguises himself as a commercial traveller and reaches Switzerland by circuitous train journeys (assisted by Free French agents), April 21. Hitler offers reward of 100,000 marks for his recapture. This is 63-year-old Giraud's second escape from captivity in Germany – during WW I he had reached England disguised as tram-conductor.
Air War
Germany – The Augsburg Raid: 12 RAF Lancaster bombers (7 lost, 5 damaged) despatched to diesel engine factory in Bavaria; 8 reach target at roof-top height and drop 17 bombs.
Britain – first ATS fatal casualty: Pte. Nora Caveney (aged 18) killed at AA battery during night raid on Southampton.
Politics
Vichy France: Admiral Leahy, US Ambassador to Vichy, recalled for 'consultations'.