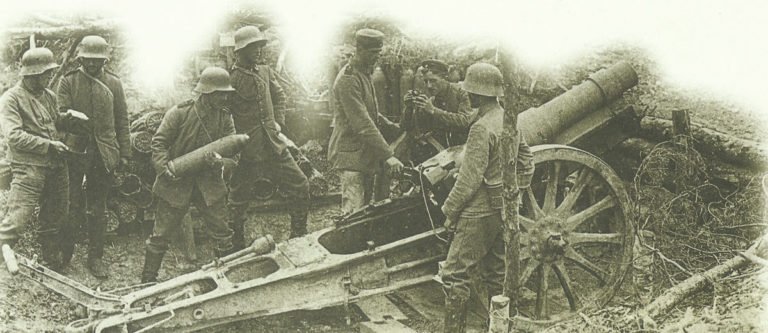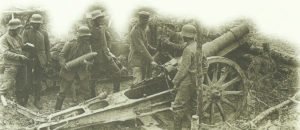 World War One Diary for Wednesday, April 18, 1917:
Western Front
Somme: British Fifth Army captures Villers Guislain (12 miles south of Cambrai) and Gonnelieu (on April 20, 8 miles southwest).
Aisne­: German counter-attack repulsed near Juvincourt.
Middle East
Mesopotamia: Marshall's 4,000 men and 40 guns force and bridge Shatt-el-Adhaim (east of Tigris), take 1,250 PoWs and 6 MGs in 14-mile pursuit for 73 casualties.
Sea War
Britain: War Minister Lord Derby writes to Haig '… we have lost command of the sea'.
Eastern Mediterranean: ­French battleship Requin, 2 Royal Navy monitors and 3 French destroyers bombard Gaza.