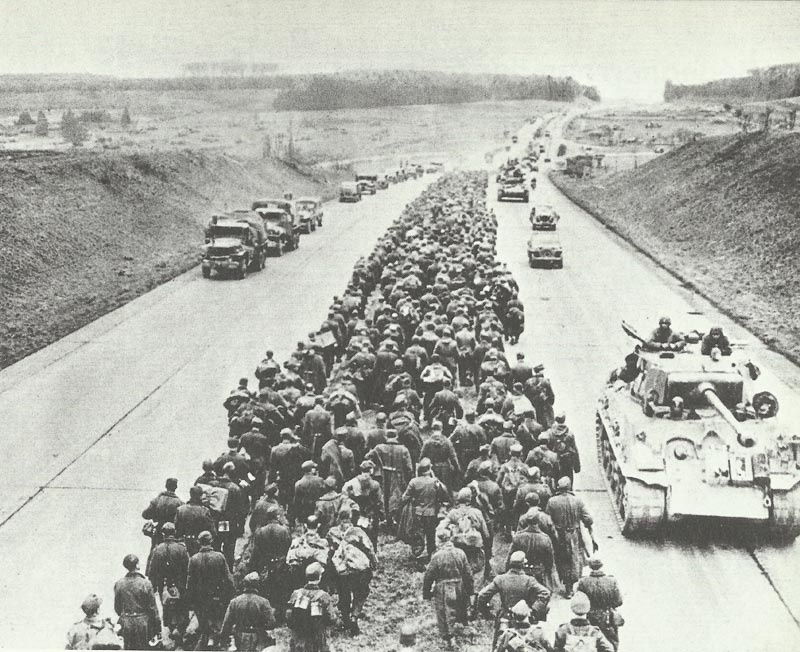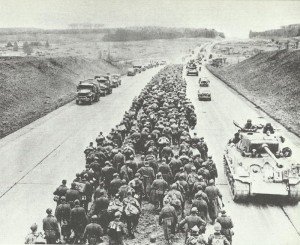 Diary for Wednesday, April 18, 1945:
Western Front
370,000-strong Army Group B. surrenders in Ruhr 'Pocket'; Field Marshal Model commits suicide.
Royal Engineers begin constructing Bailey Bridge over the Rhine, near Rees. Canadians reach Zuider Zee. Patton crosses Czech border.
Air War
Germany: RAF drop 5,000 t. bombs on Heligoland.
Oberst Steinhoff (176 victories) suffers hideous burns when his Me 262 crashes near Munich; he recovers to become C-in-C of post-war West German Luftwaffe.
Okinawa
Ernie Pyle, Pulitzer Prize­winning war correspondent, killed on Ie Shima; aged 45.
Italy
British 8th Army capture Argenta, key to the 'Argenta Gap'.