German Orders of Battle from December 26, 1943.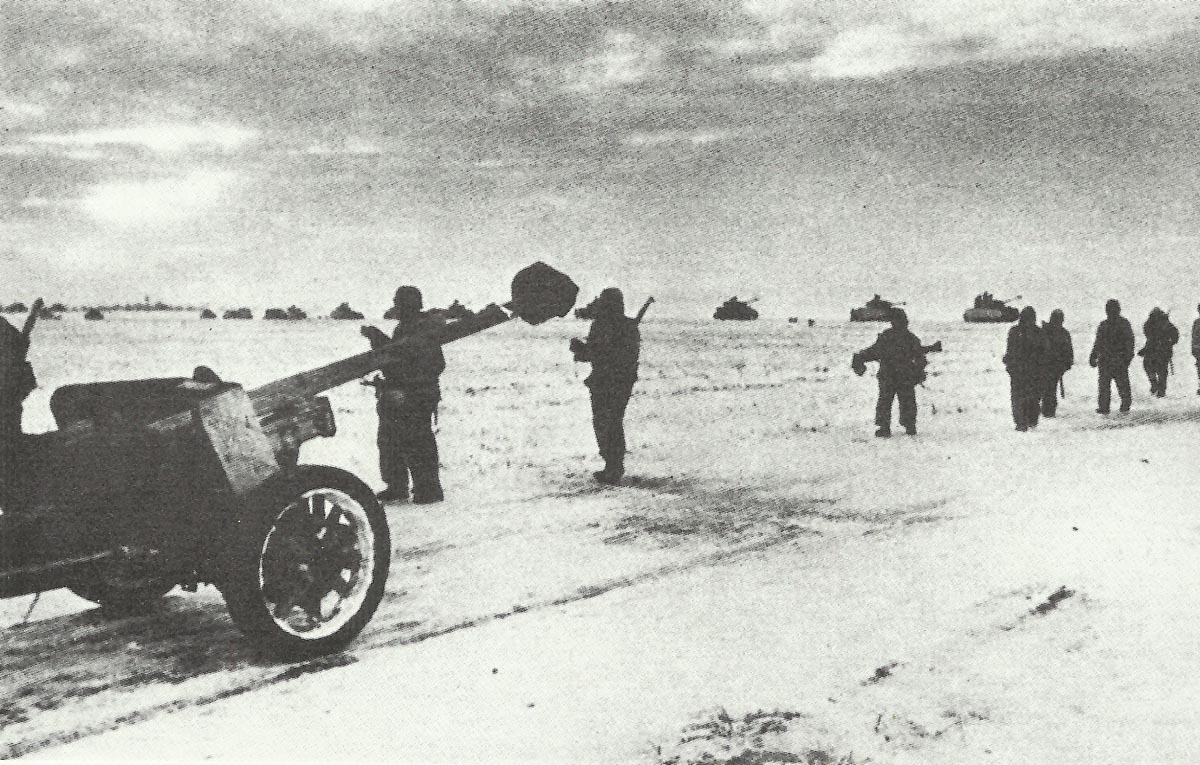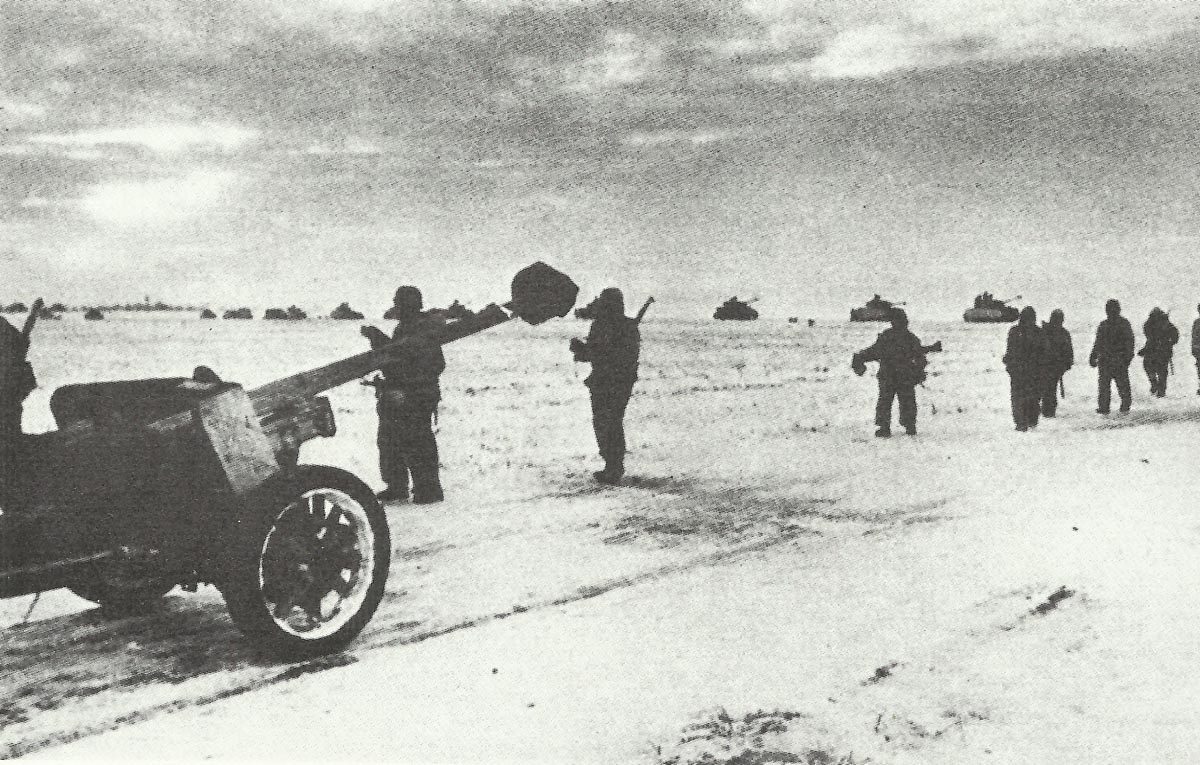 The German Orders of Battle and distribution of the divisions of the Wehrmacht and subordinated units of allies at the end of the year 1943 and tank strength at the beginning of 1944.
The Orders of Battle include also shattered divisions (described as remnant) as well as divisions under preparation.
Fortress divisions are officially designated 'not mobile' divisions, designated for the defense of the Atlantic Wall of the so-called Fortress Europe in the west.
Luftwaffe field divisions were now transferred to the army to increase their fighting capabilities.
Security divisions were used for the guarding and defense of bridges, railway lines and other important objects against partisans. Jaeger (hunter) divisions were light and mobile units for difficult terrain and were especially active in the struggle against partisans.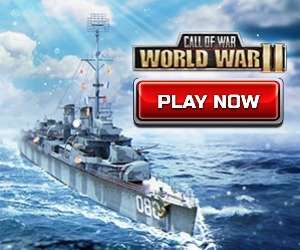 Schematic layout of the German Wehrmacht from December 26th, 1943
Listed on the Eastern Front from south to north:
Army Group A:

| Army | Corps | Divisions |
| --- | --- | --- |
| located on the Crimea and south Russia at the Black Sea | | |
| 17 Army | XXXXIX Mountain Corps | 19 Romanian Infantry Division |
| | | 9 Romanian Cavalry Division |
| | | 5 Luftwaffe Field Division (elements) |
| | | 336 Infantry Division (elements) |
| | Group General-Lieutenant Sixt | 50 Infantry Division (bulk) |
| | | 336 Infantry Division (bulk) |
| | | 153 Training Division (elements) |
| | | 1 Slovak Infantry Division (elements) |
| | Romanian Cavalry Corps | 9 Romanian Cavalry Division (elements) |
| | Romanian Mountain Corps | 1 Romanian Mountain Division |
| | | 10 Romanian Infantry Division (elements) |
| | | 2 Romanian Mountain Division |
| | V Corps | |
| | | 6 Romanian Cavalry Division |
| | | 98 Infantry Division |
| | | 50 Infantry Division (elements) |
| | | 3 Romanian Mountain Division |
| Romanian 3 Army | Commander of Western Tauria | 15 Romanian Infantry Division (elements) |
| | | 5 Luftwaffe Field Division (bulk) |
| | | 24 Romanian Infantry Division (elements) |
| | | 370 Infantry Division |
| | | 1 Slovak Infantry Division (remnant) |
| 6 Army | XXXXIV Corps | 4 Mountain Division |
| | | 101 Jaeger Division |
| | | 73 Jaeger Division |
| | | 153 Training Division (elements) |
| Commander of the German units in Transnistria | | 153 Training Division (elements) |
Army Group South:

| Army | Corps | Divisions |
| --- | --- | --- |
| located in south Russia | | |
| 1 Panzer Army | XXIX Corps (subordinated to XXXX Panzer Corps) | 335 Infantry Division (bulk) |
| | | 97 Jaeger Division |
| | | 9 Infantry Division |
| | IV Corps (subordinated to XXXX Panzer Corps) | 17 Infantry Division |
| | | 111 Infantry Division |
| | | 258 Infantry Division |
| | | 79 Infantry Division |
| | | 335 Infantry Division (elements) |
| | | 3 Mountain Division |
| | | 24 Panzer Division |
| | | 302 Infantry Division |
| | XVII Corps (subordinated to XXXX Panzer Corps) | 294 Infantry Division (elements) |
| | | 123 Infantry Division |
| | | 125 Infantry Division |
| | XXX Corps | 304 Infantry Division |
| | | 46 Infantry Division |
| | | 257 Infantry Division |
| | | 387 Infantry Division |
| | | 306 Infantry Division |
| | | 16 Panzer Grenadiers Division |
| | LVII Panzer Corps | Panzer Grenadiers Division Grossdeutschland |
| | | 9 Panzer Division |
| | | 15 Infantry Division |
| | | 62 Infantry Division |
| | | 23 Panzer Division |
| | | 294 Infantry Division (elements) |
| | | 3 SS Panzer Division Totenkopf (bulk) |
| | LII Corps | 76 Infantry Division |
| | | 384 Infantry Division |
| | | 17 Panzer Division |
| | | 3 SS Panzer Division Totenkopf (elements) |
| | | 13 Panzer Division |
| | | 2 Airborne Division |
| 8 Army | III Panzer Corps | 376 Infantry Division (remnant) |
| | | 14 Panzer Division (bulk) |
| | | 10 Panzer Grenadiers Division |
| | | 14 Panzer Division (elements) |
| | | 3 Panzer Division |
| | | 6 Panzer Division |
| | | 11 Panzer Division |
| | XXXXVII Panzer Corps | 320 Infantry Division |
| | | 106 Infantry Division |
| | | 167 Infantry Division (bulk) |
| | | 262 Infantry Division |
| | | 282 Infantry Division |
| | | 389 Infantry Division |
| | | 8 SS Cavalry Division Florian Geyer (remnant) |
| | XI Corps | 72 Infantry Division |
| | | 167 Infantry Division (elements) |
| | | 57 Infantry Division |
| | | 5 SS Panzer Division Wiking |
| | | SS Assault Brigade Wallonien |
| 4 Panzer Army | Reserves | 20 Panzer Grenadiers Division (remnant) |
| | | 18 Artillery Division |
| | | 454 Security Division) |
| | XXIV Panzer Corps | 444 Security Division |
| | | 112 Infantry Division |
| | | 34 Infantry Division |
| | | 82 Infantry Division |
| | VII Corps | 75 Infantry Division |
| | | 198 Infantry Division |
| | | 88 Infantry Division |
| | XXXXII Corps | 25 Panzer Division |
| | | 168 Infantry Division |
| | XXXXVIII Panzer Corps | 19 Panzer Division |
| | | 8 Panzer Division |
| | | 1 SS Panzer Division Adolf Hitler |
| | | 2 SS Panzer Division Reich (remnant) |
| | | 1 Panzer Division |
| | XIII Corps | 68 Infantry Division |
| | | 213 Security Division (remnant) |
| | | 340 Infantry Division |
| | | 208 Infantry Division (remnant) |
| | | 7 Panzer Division (remnant) |
| | | Cavalry regiment South |
| | LIX Corps | 291 Infantry Division |
| Wehrmacht Commander Ukraine | Hungarian VII Army Corps | 21 Hungarian Infantry Division |
| | | 201 Hungarian Infantry Division |
| | LXII Reserve Corps | 143 Reserve Infantry Division |
| | | 147 Reserve Infantry Division |
Army Group Center:

| Army | Corps | Divisions |
| --- | --- | --- |
| located in Byelorussia | Reserves | 12 Infantry Division |
| | | 1 Ski Brigade |
| | | 390 Training Division |
| | | 391 Training Division |
| 2 Army | Reserves | 203 Security Division (bulk) |
| | | 4 Panzer Division (bulk) |
| | XXXXVI Panzer Corps | 7 Infantry Division |
| | XX Corps | 102 Infantry Division |
| | | 292 Infantry Division |
| | LVI Panzer Corps | 5 Panzer Division |
| | | 203 Security Division (elements) |
| | | 12 Panzer Division (remant) |
| | | 4 Panzer Division (elements) |
| | (to Hungarian VII. Army Corps at Army Group South) | 18 Hungarian Infantry Division |
| | | 19 Hungarian Infantry Division |
| 9 Army | XXXXI Panzer Corps | 134 Infantry Division |
| | | 1 SS Infantery brigade (motorized) |
| | | Cavalry regiment Center |
| | | 253 Infantry Division |
| | | 16 Panzer Division |
| | XXXV Corps | 383 Infantry Division |
| | | 707 Infantry Division |
| | | 36 Infantry Division |
| | | 299 Infantry Division |
| | | 45 Infantry Division |
| | LV Corps | 6 Infantry Division |
| | | 110 Infantry Division (bulk) |
| | | 296 Infantry Division |
| | | 31 Infantry Division |
| 4 Army | Reserves | 286 Security Division |
| | XXIII Corps | 267 Infantry Division |
| | | 110 Infantry Division (elements) |
| | | 95 Infantry Division |
| | | 260 Infantry Division |
| | XII Corps | 131 Infantry Division |
| | | 35 Infantry Division |
| | | 342 Infantry Division |
| | XXXIX Panzer Corps | 337 Infantry Division |
| | | 26 Infantry Division |
| | | 18 Panzer Grenadiers Division |
| | XXVII Corps | 25 Panzer Grenadiers Division |
| | | 78 Infantry Division |
| 3 Panzer Army | Reserves | 201 Security Division |
| | | 5 Jager Division |
| | VI Corps | 256 Infantry Division |
| | | 246 Infantry Division |
| | | Panzer Grenadiers Division Feldherrnhalle |
| | | 206 Infantry Division |
| | | 211 Infantry Division |
| | | 197 Infantry Division |
| | | 14 Infantry Division |
| | | 4 Luftwaffen Field Division (elements) |
| | LIII Corps | 4 Luftwaffen Field Division (bulk) |
| | | 36 Luftwaffen Field Division |
| | | 129 Infantry Division (remnant) |
| | | 252 Infantry Division (remnant) |
| | | 2 Luftwaffen Field Division (remnant) |
| | | 6 Luftwaffen Field Division |
| | IX Corps | 20 Panzer Division (remnant) |
| | | 87 Infantry Division (remnant) |
| Wehrmacht Commander Ostland | Commanding General in Byelorussia | 221 Security Division |
| | Hungarian VIII Army Corps | 1 Hungarian Infantry Division |
| | | 9 Hungarian Infantry Division |
| | | 5 Hungarian Infantry Division |
| | | 12 Hungarian Infantry Division |
| | | 23 Hungarian Infantry Division |
| | LXI Reserve Corps | 141 Reserve Infantry Division |
| | | 151 Reserve Infantry Division |
Army Group North:

| Army | Corps | Divisions |
| --- | --- | --- |
| in front of Leningrad and Baltic provinces | | |
| 16 Army | VIII Corps | 132 Infantry Division |
| | | Estonian SS Volunteers Brigade |
| | | Latvian SS Police regiment Riga |
| | | 81 Infantry Division |
| | | 329 Infantry Division (bulk) |
| | I Corps | 69 Infantry Division |
| | | 93 Infantry Division (elements) |
| | | 329 Infantry Division (elements) |
| | | 23 Infantry Division |
| | | 32 Infantry Division |
| | | 218 Infantry Division (elements) |
| | | 263 Infantry Division (elements) |
| | | 122 Infantry Division |
| | | 207 Security Division (elements) |
| | | 24 Infantry Division (elements) |
| | | 290 Infantry Division |
| | | 58 Infantry Division |
| | | 281 Security Division (elements) |
| | | 205 Infantry Division (elements) |
| | XXXXIII Corps | 263 Infantry Division (bulk) |
| | | 83 Infantry Division |
| | | 205 Infantry Division (bulk) |
| | | 15 Latvian SS Grenadiers Division |
| | II Corps | 331 Infantry Division |
| | | 93 Infantry Division (bulk) |
| | | 218 Infantry Division (bulk) |
| | X Corps | 21 Luftwaffe Field Division |
| | | 8 Jeager-Division |
| | | 30 Infantry Division |
| 18 Army | Reserves | Dutch SS brigade Nederland |
| | XXXVIII Corps | 1 Luftwaffe Field Division |
| | | 28 Jaeger Division |
| | | 2 Latvian SS Volunteers Brigade |
| | XXVIII Corps | 13 Luftwaffe Field Division |
| | | 21 Infantry Division |
| | | 96 Infantry Division |
| | | 12 Luftwaffe Field Division |
| | | 121 Infantry Division |
| | | Spanish Legion |
| | XXVI Corps | 212 Infantry Division |
| | | 227 Infantry Division |
| | | 254 Infantry Division |
| | | 61 Infantry Division |
| | LIV Corps | 225 Infantry Division |
| | | 24 Infantry Division |
| | | 11 Infantry Division |
| | L Corps | 215 Infantry Division |
| | | 170 Infantry Division |
| | | 126 Infantry Division |
| | III SS Panzer Corps | 9 Luftwaffe Field Division |
| | | 10 Luftwaffe Field Division |
| | | 11 SS Panzer Grenadiers Division Nordland |
| | | SS Police Division (remnant) |
| Commander of the Army Group North | | 207 Security Division (bulk) |
| | | 281 Security Division (bulk) |
| | | 285 Security Division |
| | | Cavalry regiment North |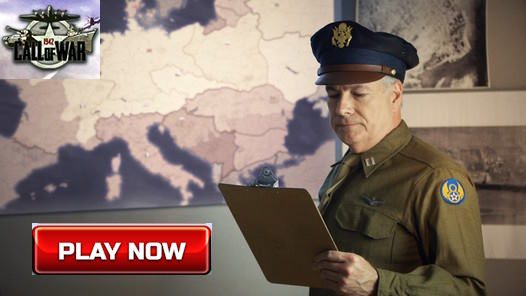 subordinated to OKW:

| Army | Corps | Divisions |
| --- | --- | --- |
| located in Norway, Lapland and Finland | | |
| 20 Mountain Army | XVIII Mountain Corps | SS Mountain Division North |
| | | 7 Mountain Division |
| | XXXVI Mountain Corps | 169 Infantry Division |
| | | 163 Infantry Division |
| | XIX Mountain Corps | 2 Mountain Division |
| | | 6 Mountain Division |
| | | 210 Infantry Division |
| | | + 4 infantry regiments |
| AOK Norwegen (Army Headquarter Norway) | Reserves: | 196 Infantry Division |
| | | 214 Infantry Division |
| | | 280 Infantry Division |
| | | Panzer brigade Norway |
| | LXXI Corps | 230 Infantry Division |
| | | 270 Infantry Division |
| | | 199 Infantry Division |
| | XXXIII Corps | 14 Luftwaffe Field Division |
| | | 702 Infantry Division |
| | | 295 Infantry Division (under preparation) |
| | LXX Corps | 269 Infantry Division |
| | | 280 Infantry Division |
| | | 274 Fortress Division |
| | | 710 Infantry Division |
Army Group D, Commander of the West:

| Army | Corps | Divisions |
| --- | --- | --- |
| in France, Belgium and Netherlands | Reserves: | 182. Reserve Division |
| | | 189 Reserve Division |
| | | 325 Security Division |
| | | 9 SS Panzer Division Hohenstaufen |
| | | 10 SS Panzer Division Frundsberg |
| | | 159 Reserve Division |
| | | 157 Reserve Division |
| | | 165 Reserve Division |
| | | 155 Reserve Panzer Divison |
| | | 179 Reserve Panzer Divison |
| | | 12 SS Panzer Division Hitler Jouth (under preparation) |
| Wehrmacht Commander Netherlands | Reserves: | 20 Cyclist regiment |
| | | 271 Infantry Division (under preparation) |
| | LXXXVIII Corps | 347 Fortress Division |
| | | 16 Luftwaffe Fortress Division |
| | | 719 Fortress Infantry Division |
| 15 Army (Pas de Calais) | Reserves: | 349 Infantry Division (under preparation) |
| | | 245 Fortress Division |
| | | 272 Infantry Division (under preparation) |
| | | 2 Panzer Division |
| | LXXXIX Corps | 19 Luftwaffe Fortress Division |
| | | 712 Fortress Division |
| | | 171 Reserve Infantry Division |
| | LXXXII Corps | 18 Luftwaffe Fortress Division |
| | | 156 Reserve Infantry Division |
| | | 191 Reserve Infantry Division |
| | LXXXI Corps | 348 Fortress Division |
| | | 17 Luftwaffe Fortesss Division |
| | | 711 Fortress Division |
| 7 Army (in Normandy and Brittany) | LXXXIV Corps | 716 Fortress Division |
| | | 709 Fortress Division |
| | | 319 Fortress Division |
| | | 352 Infantry Division |
| | | Cyclist regiment 30 |
| | LXXIV Corps | 346 Fortress Division |
| | | 266 Fortress Division |
| | | 353 Infantry Division (under preparation) |
| | XXV Corps | 343 Fortress Division |
| | | 265 Fortress Division |
| | | 243 Fortress Division |
| 1 Army (southwest France ) | Reserves: | 273 Reserve Panzer Division |
| | | 17 SS Panzer Division Gotz von Berlichingen |
| | | 275 Infantry Division (under preparation) |
| | | 276 Infantry Division (under preparation) |
| | LXXX Corps | 158 Reserve Infantry Division |
| | | 708 Fortress Division |
| | LXXXVI Corps | 344 Fortress Division |
| 19 Army (Southern France) | Reserves: | 715 Infantry Division |
| | IV Luftwaffen Field Corps | 326 Fortress Division |
| | | 338 Fortress Division |
| | Group General Kniess | 244 Fortress Division |
| | | 242 Fortress Division |
| | | 148 Fortress Division |
Army Group C, Commander Southwest:

| Army | Corps | Divisions |
| --- | --- | --- |
| in Italy | Reserves: | 3 Panzer Grenadiers Division |
| | | 4 Airborne Division (under preparation) |
| | | 29 Panzer Grenadiers Division (elements) |
| 14 Army | Reserves: | 188 Reserve Mountain Division |
| | | 16 SS Panzer Grenadiers Division Reichsfuehrer SS (under preparation) |
| | LXXXVII Corps | 356 Infantry Division |
| | Commander of the Adriatic coast | 71 Infantry Division |
| | | 162 Turkmen Infantry Division |
| | Corps Witthoft | 278 Infantry Division (under preparation) |
| | | 362 Infantry Division (under preparation) |
| 10 Army | Reserves: | Panzer Division Hermann Goering |
| | XIV Panzer Corps | 94 Infantry Division |
| | | 15 Panzer Grenadiers Division |
| | | 29 Panzer Grenadiers Division (bulk) |
| | | 44 Infantry Division |
| | | 5 Mountain Division |
| | | 305 Infantry Division |
| | LXXVI Panzer Corps | 65 Infantry Division |
| | | 26 Panzer Division |
| | | 90 Panzer Grenadiers Division |
| | | 1 Airborne Division |
| | | 334 Infantry Division |
Army Group F, Commander South East:

| Army | Corps | Divisions |
| --- | --- | --- |
| northern Balkans | Reserves | 22 Bulgarian Infantry Division |
| | | 24 Bulgarian Infantry Division |
| | | 25 Bulgarian Infantry Division |
| | | 27 Bulgarian Infantry Division |
| | | SS Police Regiment 5 |
| 2 Panzer Army | Reserves: | 277 Infantry Division (under preparation) |
| | XV Mountain Corps | 371 Infantry Division |
| | | 1 Russian Cossack Division (bulk) |
| | | 373 Croatian Infantry Division |
| | | 114 Jaeger Division |
| | | 264 Fortress Division |
| | | Division Brandenburg (elements) |
| | V SS Mountain Corps | 181 Infantry Division |
| | | 369 Croatian Infantry Division |
| | | 118 Jaeger Division |
| | | 7 SS Mountain Division Prinz Eugen |
| | | 1 Mountain Division |
| | | + 4 regiments |
| | XXI Mountain Corps | 297 Infantry Division |
| | | 100 Jaeger Division |
| | LXIX Reserve Corps | 367 Infantry Division (under preparation) |
| | | 173 Reserve Infantry Division |
| | | 187 Reserve Infantry Division |
| | | 1 Russian Cossack Division (elements) |
| Army Group E in Greece and the Aegean islands (subordinated to Army Group F) | Reserves | Assault Division Rhodos |
| | | 2 infantry regiments |
| | XXII Mountain Corps | 104 Jaeger Division |
| | | Fortress infantry regiment 966 |
| | LXVIII Corps | 117 Jaeger Division |
| | | 11 Luftwaffe Field Division |
| | | + 2 regiments |
| | Commander of Saloniki | Fortress infantry regiment 963 |
| | | 4 SS Police Grenadiers Regiment (under preparation) |
| | Bulgarian Corps Aegean | 7 Bulgarian Infantry Division |
| | | 26 Bulgarian Infantry Division |
| | | 28 Bulgarian Infantry Division |
| | Commander of the fortress Crete | 22 Infantry Division |
| | | Fortress brigade Crete |
Reserve Army and Commander of the army armament:

| Army | Corps | Divisions |
| --- | --- | --- |
| | Commander of the German units in Denmark | 416 Infantry Division |
| | | 233 Reserve Panzer Division |
| | | 20 Luftwaffe Field Division (only brigade strength) |
| | | 166 Reserve Division |
| | | 160 Reserve Division |
| | OTHERS | 14 SS Volunteers Infantry Division Galicia (under preparation) |
| | | 5 motorized SS Assault Brigade Langemark (under preparation) |
| | | 13 Bosnian SS Mountain Division (under preparation) |
| | | 357 Infantry Division (under preparation) |
| | | 359 Infantry Division (under preparation) |
| | | 363 Infantry Division (under preparation) |
| | | 364 Infantry Division (under preparation) |
| | | 392 Croatian Infantry Division (under preparation) |
| | | 154 Reserve Infantry Division |
| | | 174 Reserve Infantry Division |
| | Divisions under preparation | 17 Infantry divisions (one is Croatian) |
| | | 3 1/2 SS Panzer Grenadiers divisions |
| | | 1 Panzer division |
| | | 1 Airborne division |
| | | 2 1/2 SS infantry divisions |
---
Overview of fully established and operational divisions of the Wehrmacht, Waffen-SS, Luftwaffe, Reserve Army and allied units under operational control:

| | Pz | Gren | Inf | Jag | Mt | Sec | AB | Lw | Allied |
| --- | --- | --- | --- | --- | --- | --- | --- | --- | --- |
| Army Group A | - | - | 6 | 1 | 1 | - | 1 | - | 10.5 |
| Army Group South | 15 | 7.5 42 | 1 | 1 | 2 | 2 | 1 | 2 | |
| Army Group Center | 5 | 3.5 | 38.5 | 1 | - | 5 | 4 | - | 7 |
| Army Group North | - | 1.5 41 | 2 | - | 3 | 1 | | 0.5 | |
| Norway, Finland | 0.5 - | 15.75 | - | 4 1/3 | - | - | - | - | |
| West | 1 | 2.5 25 | - | - | 1.5 13 | - | - | | |
| South | 1 | 4 | 7 | - | 1 | - | 1 | 2 | 1 |
| Southeast | - | 1/3 "9.8 " | - | 2 1/3 | - | 2 1/3 - | 10 | | |
| Denmark | - | - | 1.5 - | - | - | 3 | - | - | |
| Reserve Army | - | - | - | - | - | - | 27 | - | - |
| TOTAL | 22.5 "19 1/3" | 186.5 5 | 9 2/3 "11.5" | 54 1/3 | 3 | 31 | | | |
Pz = Panzers; Gren = Panzer Grenadiers; Inf = Infantry (including 1 Artillery div with Army Group South); Jag = Jaeger, Mt = Mountain; Sec = Security; AB = Training and Reserve, Lw = Luftwaffe div (Airborne, Paratroopers, Field); Allied = subordinated allied divisions
See also: Germany Army Unit Organisation 1942-45
---
Tank strength – Inventory of armored fighting vehicles on January 1, 1944:

---
References and literature
Krieg der Panzer (Piekalkiewicz)
Der 2. Weltkrieg (C. Bertelsmann Verlag)
Zweiter Weltkrieg in Bildern (Mathias Färber)
A World at Arms – A Global History of World War II (Gerhard L. Weinberg)
Der Grosse Atlas zum II. Weltkrieg (Peter Young)
Kriegstagebuch des Oberkommandos der Wehrmacht, Band 1-8 (Percy E. Schramm)
Kraftfahrzeuge und Panzer der Reichswehr, Wehrmacht und Bundeswehr (Werner Oswald)
---