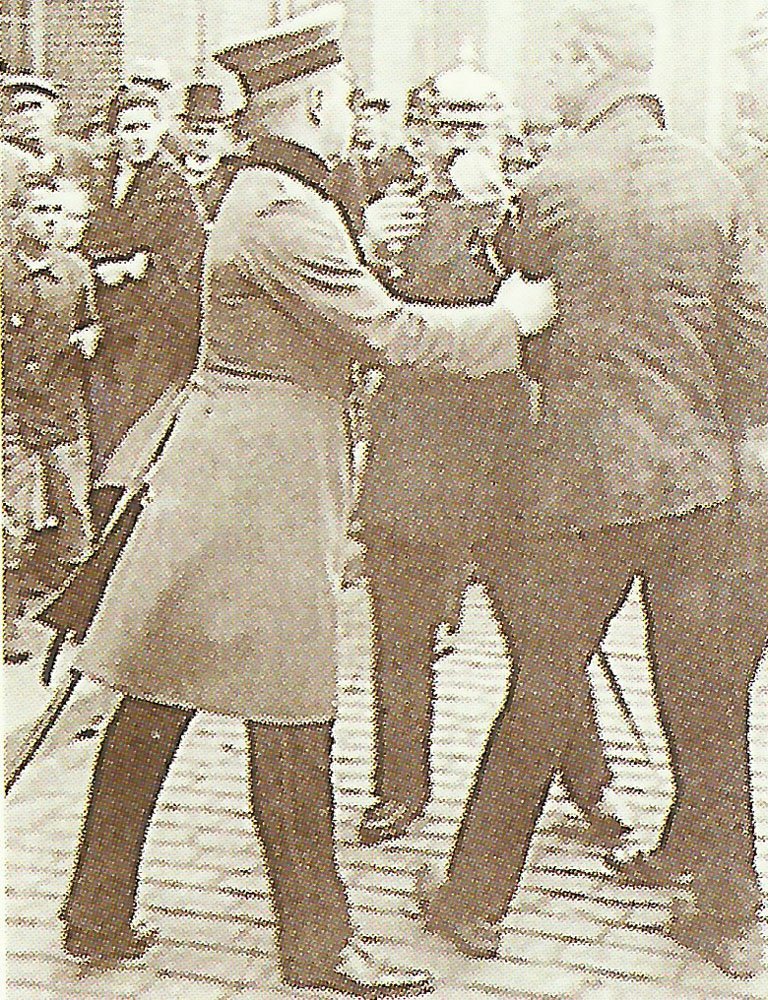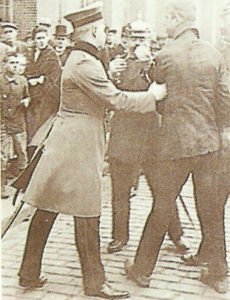 World War One Diary for Thursday, April 19, 1917:
Home Fronts
Germany: Troops and police militarize 2 Berlin factories. Hindenburg appeal published. All still striking by April 21 to be drafted into Army.
Britain: More frequent or new publications banned (to save paper). Final British refusal to offer Tsar asylum.
USA: Cotton price highest since Civil War.
Western Front
Aisne: French capture Fort Conde and secure Chemin des Dames road on Craonne plateau.
Champagne: Legion RMLE (2/3 casualties) storms Auberive, German Legionnaire Sergant-Major Mader captures 6 Saxon heavy guns with grenades (April 21).
Sea War
Atlantic – First US shot of the war: SS Mongolia repels U-boat.