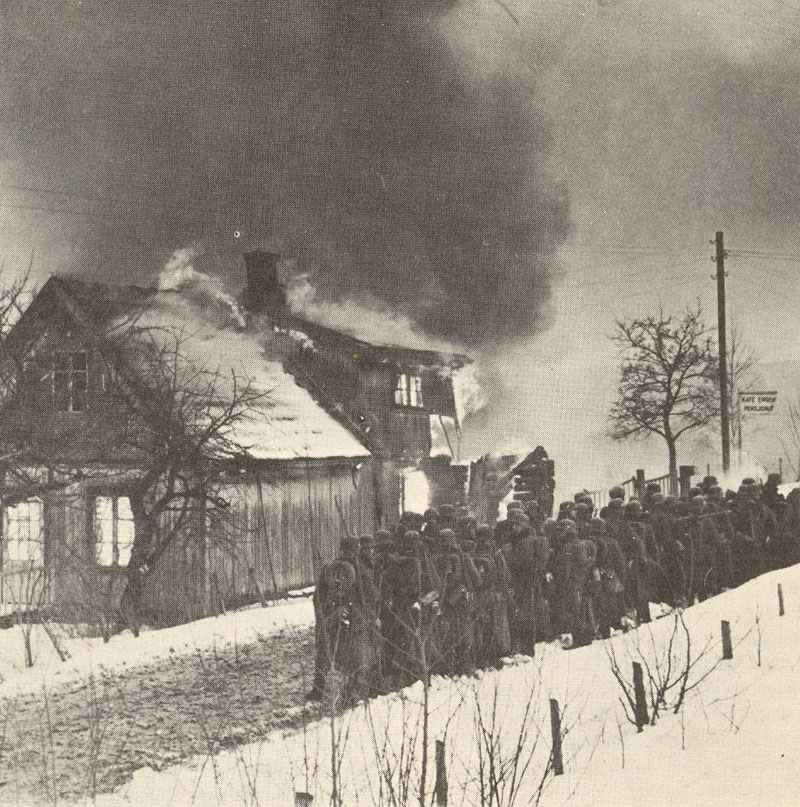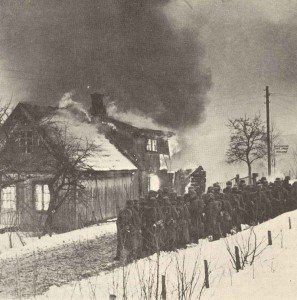 Diary for Friday, April 19, 1940:
Norway
British brigade, advancing south from Namsos, reaches Verdal, 80 km from Trondheim. French troops (Chasseurs Alpins) land as reinforcements at Namsos. But German troops, landed from two destroyers, outflank British 146th Infantry Brigade near Steinkjer (Trondheim Fjord) and force it to withdraw.
British brigade from Andalsnes joins Norwegians at Lillehammer.
Air War
Destruction of Namsos: German bombers make repeated raids on this Allied base in central Norway until May 3. Town and harbor completely destroyed; civilian population evacuated.