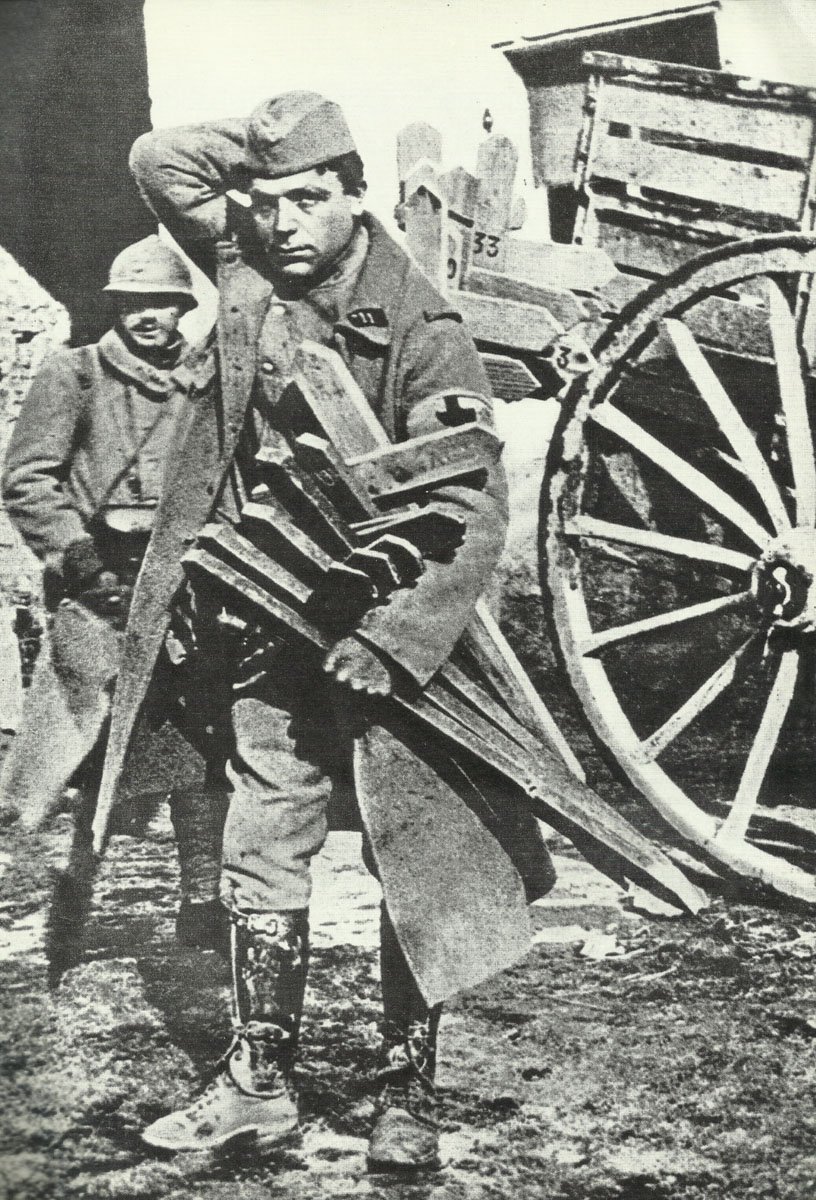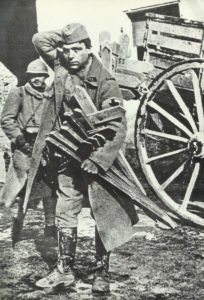 World War One Diary for Friday, April 20, 1917:
Western Front
Aisne: SECOND BATTLE OF THE AISNE ENDS. Battle of the Hills ends. After 5 days Nivelle's main achievement is Sixth Army's (Mangin) capture of 4-mile deep salient on Western flank. This Pyrrhic victory gives Germans a straighter line to defend. Captures include 16,300 PoWs, 140 guns and 300 MGs. The ludicrously sanguine Nivelle now forced to cease breakthrough attempts, having sacrificed 134,000 men (by April 25) now proposes to revert to local attacks.
Lloyd George at Paris conference.
Sea War
Channel: British Antarctic explorer Captain Evans (later Lord Mountevans) with Dover Patrol destroyers Broke (57 casualties) and Swift (5 casualties) defeat 6 German 2nd Flotilla destroyers (night April 20-21) in complete darkness off Belgian coast. Evans sinks G42 by ramming and there is hand-to­hand fighting on Broke's decks. G85 also sunk, 140 of 180 Germans rescued.
Politics
Turkey: Government severs relations with US (Young Turks badly split over this).