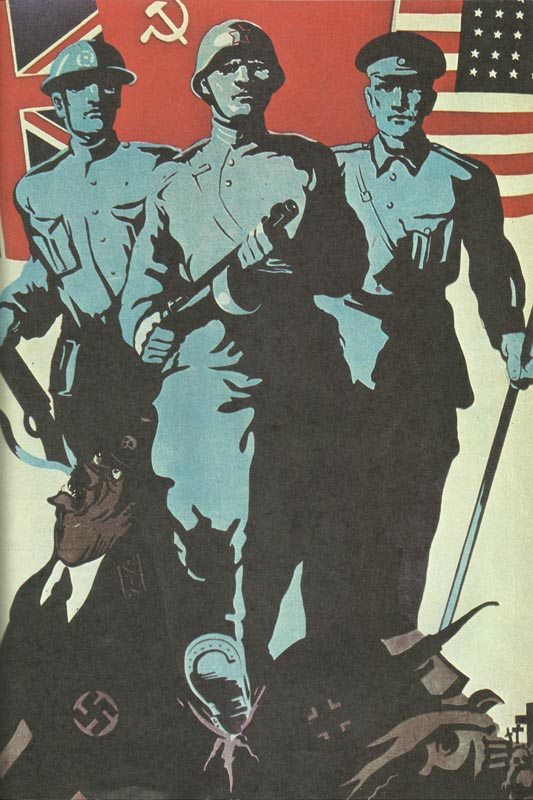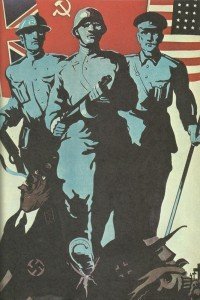 Diary for Thursday, July 5, 1945:
Home Fronts
Britain: LABOUR WINS BRITISH GENERAL ELECTION. Labour, 394; Conservatives, 188; Liberals, 14; National Liberal, 13; Ulster Unionists, 9; Communists, 2; Others, 20. Results announced on July 26.
Australia: Death of John Curtin, Prime Minister since 1941; aged 60. Mr Chifley takes over, July 13.
Politics
Poland: Britain and USA recognize Polish Provisional Government.
Sea War
Operation Collie: East Indies Fleet clears mines from west coast of Malaya, prior to Operation Zipper and bombards Japanese bases in Nicobar Islands and Sumatra (July 5-11).