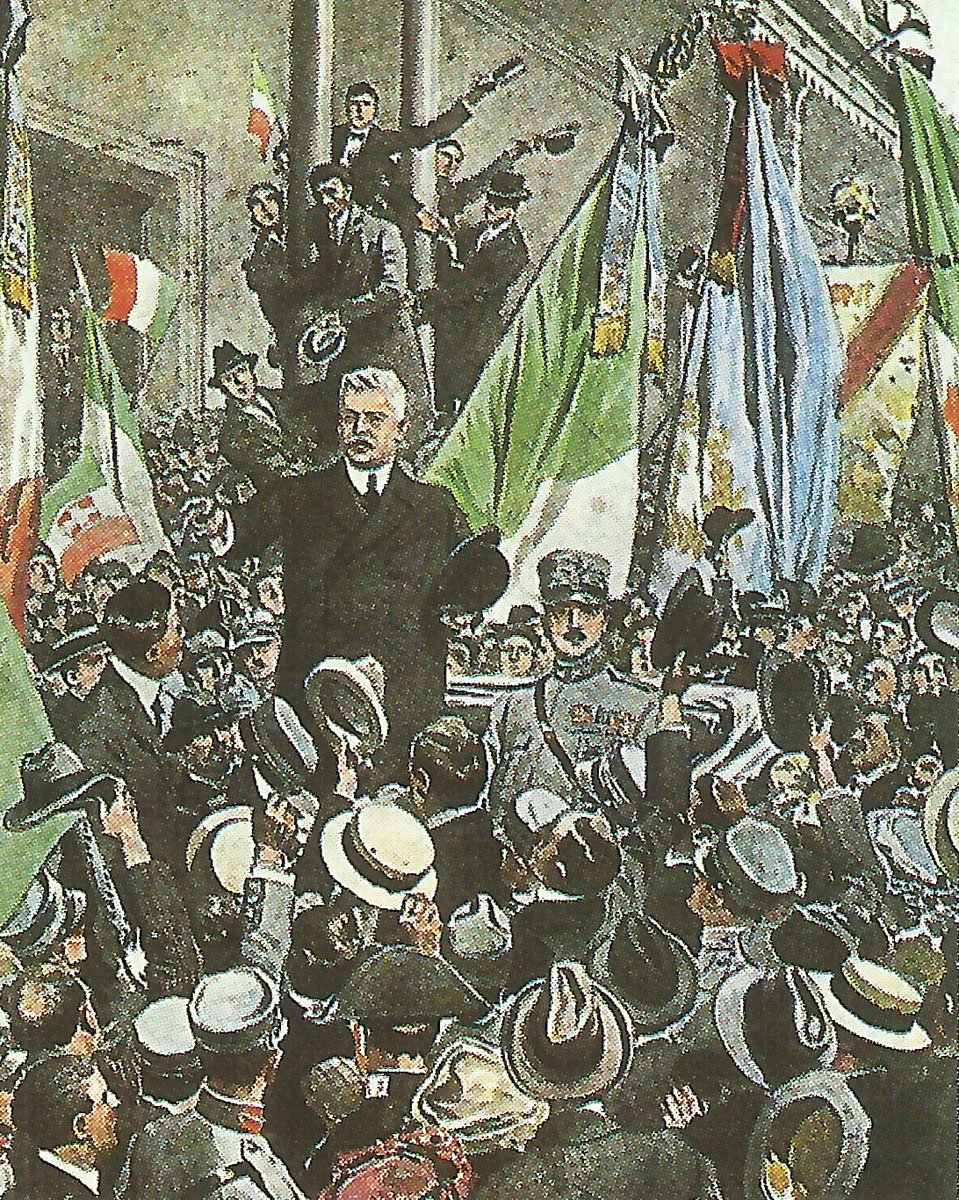 World War One Diary for Tuesday, April 22, 1919:
France – Peace Process: Italian Prime Minister Orlando and Foreign Minister Sonnino refuse to continue work. Former leaves for Italy on April 24. Alsace-Lorraine Commission appointed.
USA: US government recognizes British protectorate over Egypt.
Crimea: French Armistice with Reds.
South Russia: General Milne arrives at Novorossisk, sees Denikin at Ekaterinodar on April 23.