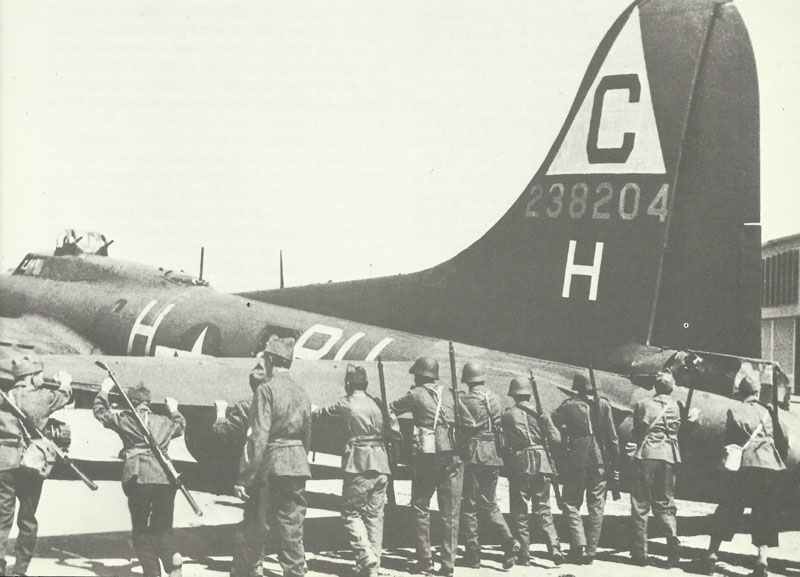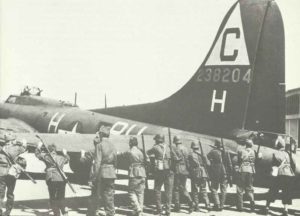 WW2 War Diary for Monday, April 24, 1944:
Air War
Germany: 8th US Air Force raids Friedrichshafen factories and airfields near Munich (55 planes lost, including 14 which land – more or less urgently – or crash in Switzerland).
250 Avro Lancaster bombers – flying across neutral Switzerland from Genf to Liechtenstein – scatter 'Flying Meteor' methane-petrol IBs over Munich, devastating wide area between Central Station and river Isar (night April 24-25).
Mediterranean: Italian 'Co-Belligerent Air Force' now operating regularly over the Adriatic.