British reconnaissance, bomber, night-fighter and training aircraft Royal Aircraft Factory B.E.2.
History, development, service, specifications, pictures and 3D model.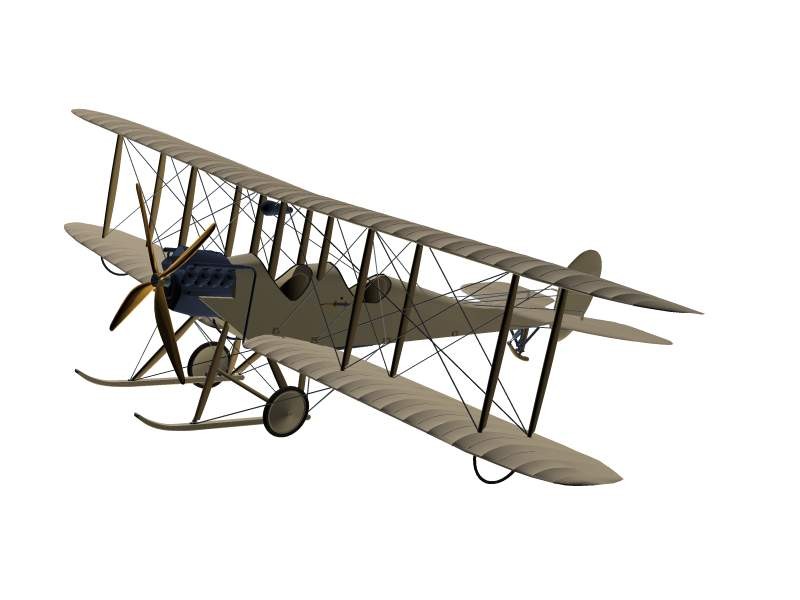 Royal Aircraft Factory B.E.2.
Type: two-seat reconnaissance and bomber aircraft.
History:
Royal Aircraft Factory B.E.2, B.E.2a and B.E.2b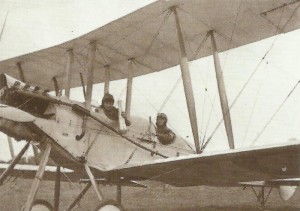 The initial B.E. model manufactured by the Army Aircraft Factory was the BE.1, developed by Geoffrey de Havilland and F. M. Green during the second half of 1911.
Using the Army Aircraft Factory naming method implemented in Nov­ember 1911the characters B.E. represented Bleriot Experimental. Nevertheless, it was simply to point out that the B.E. models had been general-purpose 2-seat trac­tor biplanes; they had no layout or other reference to planes of Bleriot origin.
Apparently, it was said to be a remodeling of a Voisin biplane; the truth is, virtually its solely reference to the Voisin was the latter's 60 h.p. Wolseley power plant, and even this was switched for a 60 h.p. Renault a little while following the B.E.1's first flight on 1 January 1912. The B.E.1 afterwards served with the Royal Flying Corps, using the official serial number 201.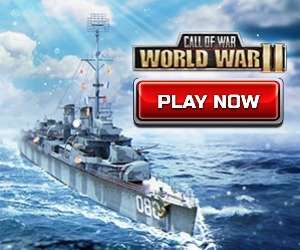 The B.E.2, which came out in February 1912, was an advanced model with equal-span unstaggered wings and a 70 h.p. Renault engine; it had been a two-seater, with the pilot in the rear cockpit. On 12 August 1912 the B.E.2 was flown to a new British altitude record of 10,560 ft (3,219 m.), and afterwards that month it demon­strated its superiority to the Cody biplane which had formerly triumphed in the Military Trials at Larkhill. A small purchase for 4 B.E.2s had been applied with Vickers almost 3 months prior to this, and the first of these aircraft had been transferred to the Royal Flying Corps in February 1913.
Additional requests succeeded, and many pro­duction planes at this point were built as B.E.2as, having unequal­ span wings, extra decking round the front cockpit and a modified fuel system. Prior to the out­break of World War One the B.E.2/2a was in service with 3 Royal Flying Corps squadrons, and a minimum of one such plane was in the ownership of the Royal Navy Air Service in September 1913.
After the outbreak of World War One, the B.Es. were in action in France with Nos. 2, 4, 6, 8, 9 (Wireless) and 16 Squadrons of Royal Flying Corps, and also the previous Royal Navy Air Service Eastchurch Squad­ron in the Ostend/Dunkirk region. These were accompanied by the B.E.2b, which differed in its elevator and rudder handles together with refurbished top-decking and cockpit shapes to provide improved coverage to the crew. The primary air Victoria Cross of World War One had been honored, posthumously, to Lt. W. B. Rhodes-Moorhouse of No.2 Squadron, who, regardless of his injuries, moved his B.E.2 back suc­cessfully from a bombing strike on the railway station at Courtrai on April 26, 1915. Yet another officer of No.2 Squadron had, on 13 August 1914, piloted the initial British aircraft (a B.E.2a) to land in France following the outbreak of world war one.
The B.Es of the Royal Navy Air Service were chosen regularly for bombing, transporting one single 100 lb (ca. 45 kg) bomb or 3 smaller ones beneath the fuselage. Earlier B.Es. had no mounted defensive armament, the merely defense becoming rifles or revolvers held by the observer. These regularly shot incendiary bullets in attempts to blast down German balloons and Zeppelins. Earlier B.Es. saw the vast majority of their operational service in France, despite the fact that minor quantities of Royal Flying Corps aircraft had been flown in Egypt and one or two Royal Navy Air Service planes took part in the Dardanelles campaign.
You can find 164 identified serial number allocations for B.E.2/2a/2b planes, produced by 9 British suppliers; un­doubtedly even more than these were produced, but existence documents cause it to be hopeless to provide more accurate statistics. Ultimate B.E.2b production were made at the end of fall 1916, whereby the model had been outdated for no less than one year. Late-production planes, and previously aircraft removed from front-line service, how­ever, worked an additional valuable time in a training role.
Royal Aircraft Factory B.E.2c and B.E.2d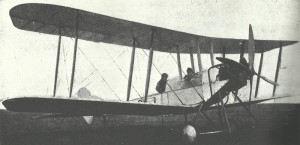 All through its beginning lifetime the Royal Aircraft Factory as well as ante­cedents had been interested – one could even state passionate – with the development of a fundamentally stable airplane. They theorized, quite correctly, that this kind of plane could be simpler and far better to fly; without doubt these folks were furthermore affected by the War Office's viewpoint that planes were definitely solely useful for recon­naissance, for the purpose a steady-flying plane was in fact considerably better.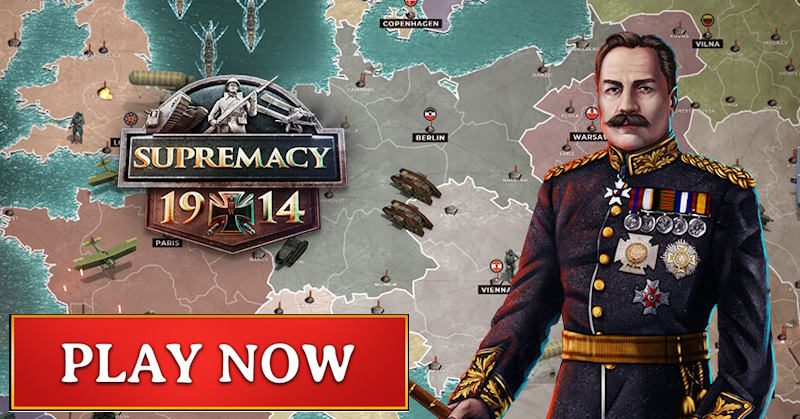 Unfortunately, while combat experience in France had been virtually every day demonstrating this perspective to be incorrect, from an operational view, the Factory possibly wasn't informed (or, if it had been, it made a decision to overlook) the truth that it was the extremely stability of the B.E. that was causing its down­fall. Versus the agile, front­-gunned Fokker Eindecker (monoplane) fighters the B.E.2 was almost helpless: it had been way too stable to outmaneuver the enemy, not fast enough to escape from him as well as, because it required 45 minutes to arrive at its limited ceiling of 10,000 ft (3,048 m.), didn't have any hope in any way of outclimbing him.
The B.E.2 model had been the primary mount of one of the Fac­tory's top experimental pilots, Edward Busk, throughout his studies into the matter of inherent sta­bility. The key outcomes of his studies took reflection in the B.E.2c, which was first flown at the beginning of summer of 1914. This model had equal-span wings with marked forward stagger and double ailerons instead of the warp handle of the previous B.Es.; vertical fin area has also been improved. A handful of B.E.2cs arrived at France late in 1914, however the initial unit completely equipped with them (No.8 Squadron) didn't appear before April 1915.
By now the R.A.F.1a power plant (engineered from the Renault engine of previous B.E.2cs) took over as the common engine, along with an ordinary Vee-type under­carriage exchanged the previous wheel­and-skid design. Bomb load of Renault-powered B.E.2cs com­prised 4 x 25 lb (ca. 11 kg). Cooper bombs hanging under the nose; R.A.F. 1a-engined planes held 2 x 112 lb (ca. 51 kg) or 10 x 20 lb (ca. 9 kg) bombs using the wings; using the more heavy load they were generally flown solitary from the rear seat. The B.E.2c ulti­mately were in action on the Western Front with No. 1 Wing Royal Navy Air Service along with more than 12 Royal Flying Corps squadrons.
It was also used as a bomber or reconnaissance plane in Macedonia and the Middle East, and Naval B.E.2cs worked as bomb­ers and anti-submarine planes in the Dardanelles as well as the Aegean.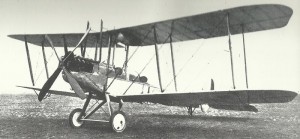 Starting from spring 1916 the B.E.2d started to link up with it operating. This had a big gravity fuel tank under the top wing, which improved its range having a similar load to the B.E.2c, however it required almost two times as long as the B.E.2c to arrive at 10,000 ft (ca. 3,048 m). The newest model was considerably improved protected, the observer occupying its rear cockpit equipped with a free-firing Lewis machine-gun. A handful of B.E.2ds were delivered to Escadrille 6 of the Belgian Aviation Militaire, being equipped with 150 h.p. Hispano-Suiza motors.
In spite of its disappointed re­putation as 'Fokker fodder' in France, the B.E.2c appreciated more success at Britain. Here its stability made it an excellent weapon plat­form for night combat, and, flown solitary from the back cockpit, by having an upward-firing Lewis machine-gun on top of the top wing, it reached several good results as a Home Defense fighter, in­cluding the wrecking of 7 Zeppelins.
The message of the victims in France, nevertheless, wasn't realized: it's simply outcome appeared to be to boost manufacturing, and the model was still in front-line service when the final B.E.2c was produced in July 1917. An exact number can't be presented, however an overall manufacturing of B.E.2c/2d approximately 1,300 planes seems very likely. Both of these types continued to be operating until November 1918, latterly in a training role.
Royal Aircraft Factory B.E.2e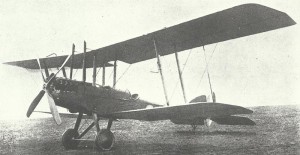 The ultimate manufacturing type in the ill-starred B.E.2 series, the B.E.2e, was a minimal faster and it was finer on the controls than its forerunners, however wasn't any serious advancement. Certainly, it had a worse climb than the B.E.2c and, strangely, re­verted to the outmoded back-to­-front seating design, hence seriously restricting the use that the observer could make of the defens­ive MG. Structurally, it differed substantially from earlier types, getting single-bay wings with blunt, raked tips along with a pro­nounced alteration in span between the lower and upper wings. The tailplane and elevator tips had been furthermore raked back, and a bigger, more curved vertical fin was equipped.
Several B.E.2c/2d deals had been reversed to choose B.E.2es, the initial planes of the brand-new type be­ing sent to the Royal Flying Corps in July 1916. They afterwards were in action in all the squadrons which had used previous B.E.2 models, as well as were in action in Macedonia and India and also on the Western Front.
Around 95 Royal Flying Corps B.E.2es were employed in the Royal Navy Air Service for training tasks; a number of these were run by 75 h.p. Rolls-Royce Hawk motors. In August 1918 the U.S. Navy acquired 12 B.E.2es to be used as trainers.
It is well-nigh hopeless to provide a manufacturing breakdown for the B.E.2 models. The manufacturing program was really wide-ranging, and lots of agreements possibly stay unconfirmed or given a combination of more than one models. Besides the Royal Aircraft Factory, no less than 22 different British companies are recognized to have taken part in the fabrication program, the most important contributors being the British & Colonial Aeroplane Company., Ruston Proctor & Company., Vickers Limited., Vulcan Motor & Engineering Company., as well as. G. & J. Weir.
Serial allocations can be verified for 3,535 B.E.2-type planes, however most likely even more than this quantity were produced. This indicates that a B.E.2e output up­ward of 1,800, of which about 50 % tend to be to have been used on training duties, is a realistic approxima­tion.
---
Animated 3D model of early B.E.2 (a/b)
---
Specifications Royal Aircraft Factory B.E.2
Specifications:

| Specifications | B.E.2b | B.E.2c | B.E.2e |
| --- | --- | --- | --- |
| Type | two-seat reconnaissance and some bomber planes | also as night-fighter | reconnaissance, bomber and training aircraft |
| Accommodation | 2 | 1 or 2 | 1 or 2 |
| Powerplant | 70 hp Renault air-colled Vee-type | 90 hp R.A.F.1a air-cooled Vee-type | 90 hp R.A.F.1a air-cooled Vee-type |
| Span | 35 ft 0.5 in (10.68 m) | 37 ft 0 in (11.28 m) | 40 ft 9 in (12.42 m) |
| Length | 29 ft 6.5 in (9.00 m) | 27 ft 3 in (8.31 m) | 27 ft 3 in (8.31 m) |
| Height | 6 ft 10.7 in (2.10 m) | ? | ? |
| Wing area | 352 sq.ft (32.70 m²) | 371 sq.ft (34.47 m²) | 360 sq.ft (33.46 m²) |
| Weight empty | 1,276 lb (578 kg) | ? | ? |
| Take-off weight | 1,600 lb (726 kg) | 2,142 lb (972 kg) | 2,100 lb (953 kg) |
| Maximum speed | 70 mph (113 km/hr) at sea level | 72 mph (116 km/hr) at 6,500 ft (1,981 m) | 82 mph (132 km/hr) at 6,500 ft (1,981 m) |
| Climbing | 45 min to 10,000 ft | (90 min to 10,000 ft for d) | ? |
| Service ceiling | 10,000 ft (3,048 m) | 10,000 ft (3,048 m) | 10,000 ft (3,048 m) |
| Endurance | 3 hr 0 min | 3 hr 15 min | 4 hr 0 min |
| Armament | small arms for observer | (Lewis MG for B.E.2d) | Lewis MG |
| External load | 100 lb (45 kg) bombs under fuselage | 2 x 112 lb (50 kg) bombs under wings | 2 x 112 lb (50 kg) bombs under wings |
| First flight | 1914 | early summer 1914 | 1916 |
| Service delivery | 1914 after outbreak of war | late 1914 (first squadron April 1915) | July 1916 |
| Final delivery | autumn 1916 | ? | July 1917 |
| Production | over 164 (B.E.2,a,b) | c. 1,300 (B.E.2c,d) | minimum 1,800 |
---
References and literature
The Illustrated Encyclopedia of Weapons of World War I (Chris Bishop)
An Illustrated History of the Weapons of World War One (Ian Westwell)
Jane's Fighting Aircraft of World War I
Aircraft of World War I 1914-1918 (Jack Herris, Bob Pearson)
Technik und Einsatz der Kampfflugzeuge vom 1. Weltkrieg bis heute (Ian Parsons)
Das große Buch der Luftkämpfe (Ian Parsons)
Bombers, Patrol and Reconnaissance Aircraft 1914-1919 (Kenneth Munson)
---