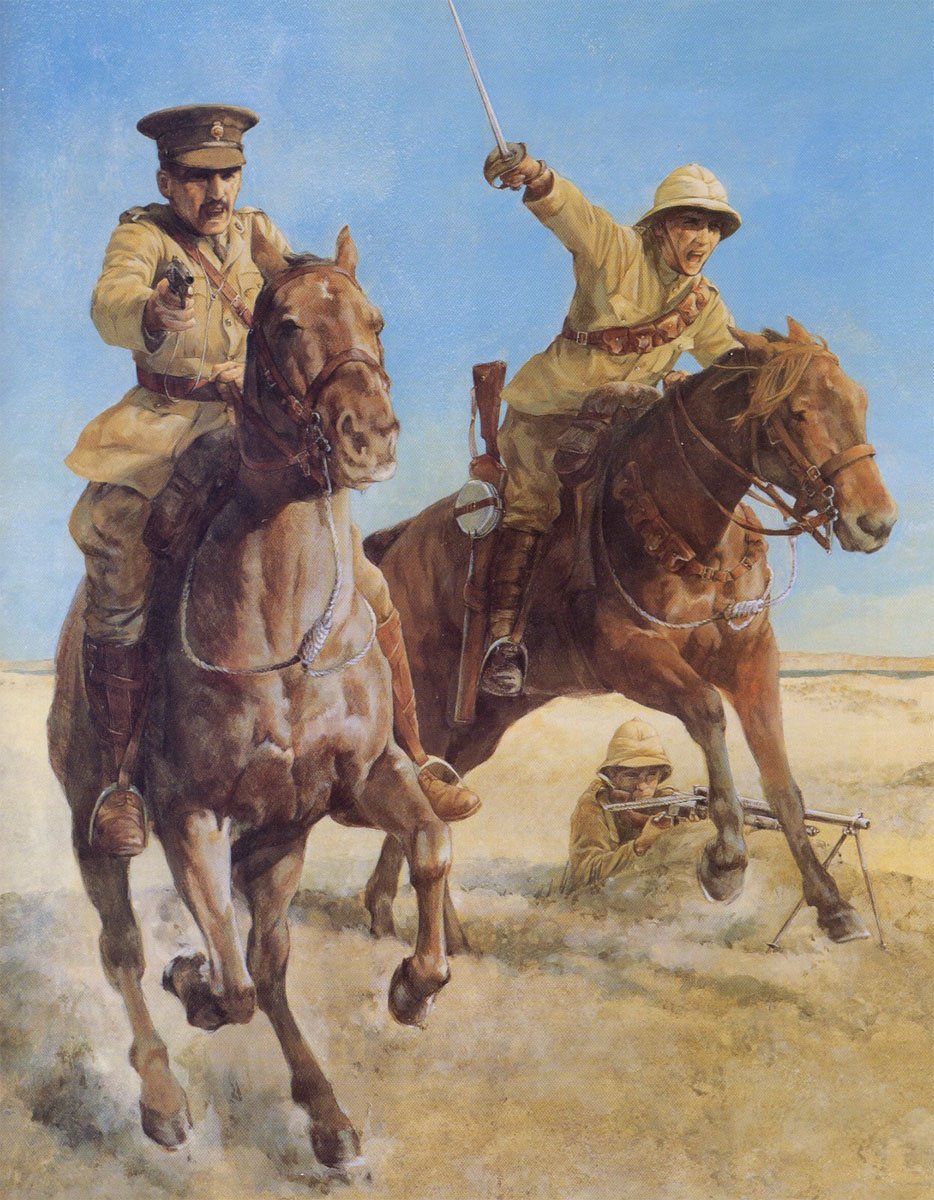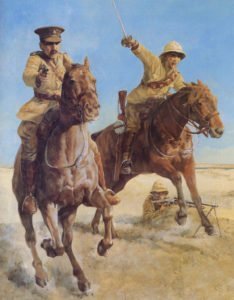 World War One Diary for Friday, April 26, 1918:
Middle East
Mesopotamia: General Egerton's 10,500 men (5 columns) wrest Kifri-Tuz Khurmatli from 3,000 Turks (until April 29); 6th Indian Cavalry Brigade charges at Kulawand on April 27, destroying Turk rearguard (200 killed, 565 PoWs and 1 gun captured); 13th Division takes Tuz as 13th Hussars' charge causes 1,300 Turks with 12 guns and 20 MGs to surrender on April 29.
Western Front
Flanders: Germans repulsed at Voormezeele south of Ypres (and twice on April 27). French lose and retake Locre village west of Mt Kemmel, repulse another attack oin April 28.
Somme: French Foreign Legion (851 casualties) storms Hangard Wood and holds it against 5 counter-attacks.
Eastern Front
USSR: Bolsheviks protest against German Brest-Litovsk violations.
Finland: 3,000 German troops capture Hameenlinna and meet Finnish Nyland Dragoons on April 27. Red dictator K Manner flees Viborg with 3 steamers for Petrograd.