Diary for Saturday, April 3, 1915:
Eastern Front
Hoffmann diary: 'Every day Russian airmen throw down proclamations on us: Surrender, lay down your arms, your wives and children are starving !'.
Western Front
Flanders: British mine buries 100 yards (ca. 91 m) of German trench near Cuinchy.
Meuse: French capture Regnieville.
Artois: ­D'Urbal replaces Maud'huy (to Vosges Army) in command of French Tenth Army.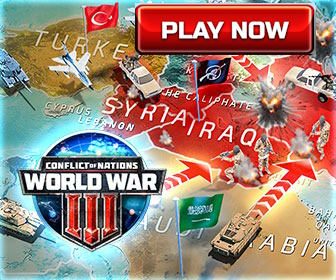 Middle East
Persia: Niedermayer's Mission enters with Austro­-German Ambassadors at Kasr­i-Shirin which Raouf Bey's 3000 Turco-Kurd Irregulars occupy on April 12 but Germans halt them at Karind due to brutality. By end of May Niedermayer reckons hopeless to draw Persia into the war.
African Fronts
Cameroons: British War Office takes control of Allied operations.
Sea War
Channel: Anti-submarine barrage completed across Dover Straits.
Black Sea: Turco­-German raids on Odessa (Turkish cruiser Medjidieh mined and sunk), Sevastopol and Nikolayev. Russian Fleet pursues smoke-screening Goeben and Breslau back to the Bosphorus but they sink 2 steamers and 2 Russian destroyers en route.
Air War
Western Front: French pilot Adolphe Pegoud scores 3rd victory.
Politics
Britain: Asquith telegraphs France and Russia 'The attack … on the Dardanelles will be pressed to a decision', asks for another approach to Greece where Venizelos publishes Jan memos to King Constantine next day and retires from public life on April 9.