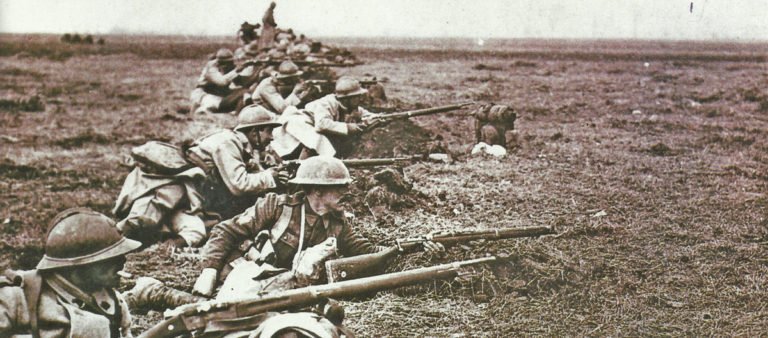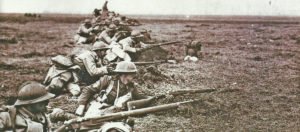 World War One Diary for Thursday, April 4, 1918:
Western Front
FINAL GERMAN EFFORT TOWARD AMIENS (until April 5): Battle of the Avre begins with 15 German divisions vs 7 Allied and 1,278 guns. After initial panic British and 2,250 Australian soldiers repulse 9th Bavaria Reserve Division before Villers-Brettoneux. 5 French divisions counter-attack and gain ground in Castel-Cantigny sector. Since march 21 Germans have advanced up to 40 miles and secure 1,200 sq miles of Allied territory, with 90,000 PoWs and 1,300 guns. BEF has received 101,000 infantry replacements so far, often teenagers. US 3rd Divisions lands in France.
Sea War
Adriatic: 61 Austrian sailors land north of Ancona (night April 4-5) but captured before they can seize a MAS boat and blow up submarines there.
Baltic: Rear-Adm Meurer's Squadron (including 2 dreadnoughts) supports German landings at Hangoe; 2 more Russian battleships, 2 cruisers and 2 submarines escape from Helsinki to Kronstadt (arriving April 10).