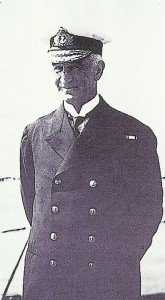 Diary for Wednesday, April 7, 1915:
Western Front
Flanders: 1st Canadian Division transferred to Second Army, takes over vulnerable North Ypres salient from French.
Middle East
Egypt: First units sail for Dardanelles, Hamilton sails for Lemnos next day. Skirmish northeast of Kantara.
Air War
North Sea: First successful attempt to direct naval gunfire by radio from an aircraft out of sight, RNAS from Eastchurch directs battleship HMS Revenge to score hits on Maplin Sands range.
Home Fronts
Germany: Minority Socialist manifesto against the war.
Britain: ­War Office begins machinery census for munitions work.